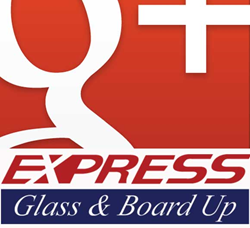 Our local orientation extends to both West Palm Beach and Lakeworth," explained Yani Santos, general manager of Express Glass
West Palm Beach, FL (PRWEB) August 05, 2014
Express Glass and Board Up Services(http://www.expressglassfl.com/), a top West Palm Beach and Lakeworth, Florida, glass repair company, is proud to announce new positive reviews on Google+ local for the South Florida company. Google+ Local is one of the most popular local review sites used by residents to identify top-rated glass repair companies.
"Our local orientation extends to both West Palm Beach and Lakeworth," explained Yani Santos, general manager of Express Glass. "Between our trucks which are nearby to both communities, our offices, and our commitment to fast, efficient service, it's no surprise that we have recently increased our review count on Google+ local for these locations."
To view the positive reviews on Google+ local, please visit:

Why Google+ Local Matters to Florida Glass Repair Companies
Not that long ago, the Yellow Pages ruled South Florida. When a resident of West Palm Beach or Lakeworth, Florida, would encounter a broken sliding glass door, or a business would be looking for commercial glass repair, he or she would open up the physical, paper yellow pages, and look under the category for 'glass repair.' There, he would sort out which companies were oriented towards automobiles, and which were oriented towards residential (home) and commercial glass repair of windows, doors, and other building-type glass units. There were, unfortunately, no consumer reviews. Today, however, the consumer can go to Internet resources such as Google+ Local and discover that companies like Express Glass and Board Up enjoy many more positive reviews than their competitors. The consumer is no longer in the dark: he can identify the best glass repair company, and choose it with the click of a mouse. To that end, Express Glass is expanding its brand identity as the most popular choice in South Florida for glass repair or replacement services.
About Express Glass and Board Up
Express Glass and Board Up Service Inc. is a family owned and operated glass repair business with more than 20 years of experience. Their professional technicians and the large variety of inventory make Express Glass the top glass repair service. If customers are looking for Miami glass repair or Ft. Lauderdale glass repair as well as glass repair in Delray Beach or West Palm Beach glass repair, please reach out to the company for a free estimate. If customers need a 24/7 emergency glass repair service in Ft. Lauderdale or Boca Raton or Miramar, technicians are standing by. The company specializes in sliding glass door repair and window glass repair; technicians will handle any glass replacement situation efficiently. Home or business glass repair is the company's main priority.
Express Glass and Board up
http://www.expressglassfl.com/