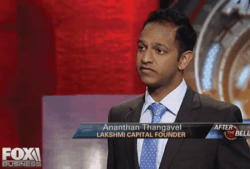 We strongly believe that we are correctly positioned to profit from the coming economic environment.
Beverly Hills, CA / New York, NY (PRWEB) October 14, 2011
Lakshmi Capital, a New York and Beverly Hills based alternative asset management firm, recently announced quarterly performance of +12.1% for Q3 2011. The firm's Global Macro Absolute Strategy trading program provides wealthy investors access to a sophisticated commodity and forex investment strategy leveraging futures and options contracts. This can be particularly useful as an uncorrelated hedge to other equity investments in a client's portfolio. Differentiating them from global macro hedge funds, Lakshmi offers clients the transparency and control of a separately managed account framework, similar to a normal brokerage account.
From the Managing Director of Lakshmi Capital, Ananthan Thangavel:
"The past quarter, punctuated by the month of September, saw greatly elevated volatility and precipitous drops in risk assets. Our winning positions in long dollar and short precious metals positions in September were hard fought against market expectations of quantitative easing before the FOMC statement on September 21st, but turned out to be the correct investment posture. We continue to be bearish going forward, as the European debt crisis is worsening with no solution in sight, and the Fed continues to signal complacency. The way forward will be marked by heightened volatility due to global markets now being in a bear market, but we strongly believe that we are correctly positioned to profit from the coming economic environment."
The firm has also enjoyed much publicity from financial media in the quarter. Mr. Thangavel has been featured twice for his prescient forecasts of gold prices on Fox Business News. He has also launched a investor newsletter, The Commodity Analyst Newsletter, for those that prefer to manage their own money but would like the insights of a professional money manager. Marketing Director Tom Hart also presented on the topic of "Social Media in Hedge Funds" to an audience of hedge fund managers and major pension funds and endowment Chief Investment Officers at the Institutional Investor Alpha Hedge conference in San Francisco.
For more information on Lakshmi Capital:

*PAST PERFORMANCE IS NOT NECESSARILY INDICATIVE OF FUTURE RESULTS. An investment with Lakshmi Capital may not be suitable for all investors.*
# # #