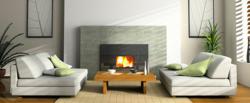 US Hardwood has partnered with Mohawk to supply SmartStrand carpeting, providing customers with quality carpeting and installation at a quality low price
Santa Clara, CA (PRWEB) February 10, 2012
US Hardwood and Carpet, providing hardwood flooring and laminate flooring throughout the Bay Area, announces the availability of SmartStrand Carpeting.
"US Hardwood has partnered with Mohawk to supply SmartStrand carpeting, providing customers with quality carpeting and installation at a quality low price," Herminio Bustos of US Hardwood and Carpet said.
SmartStrand combines permanent stain resistance with durability, and is even tough enough for kids, pets, rhinos and elephants. SmartStrand actually resists coffee and red wine stains, and repels 50-percent more regular household soil than leading nylon carpets.
Real people using SmartStrand in real homes were asked what they liked most, but least expected, about SmartStrand, and they overwhelmingly chose its thick, luxurious, toe-wiggling softness.
Every SmartStrand carpet comes with industry-leading warranties, including a lifetime stain resistance warranty, a lifetime soil resistance warranty, a lifetime pet urine warranty and a lifetime anti-static warranty. It also features 20-year warranties for fade resistance, abrasive wear, texture retention and manufacturing defects.
Located in Santa Clara, US Hardwood and Carpet specializes in hardwood flooring, laminate flooring, tile and stone for the home. It provides expert hardwood floor installations and hardwood floor resurfacing. With US Hardwood and Carpet Client, clients are assured that their hardwood floors will be installed correctly the first time.
For more information about US Hardwood and Carpet, call 408-329-9168, view the company on the web at http://www.hardwoodfloorinstallationsbayarea.com or visit 2900 Lafayette St. in Santa Clara.
About US Hardwood and Carpet
US Hardwood and Carpet is a Bay Area flooring expert that specializes in hardwood floors, laminate flooring, carpet, tile and stone. It also provides interior design and installations, design consultations, in-home measurements, and flooring installations. With competitive pricing and first-rate customer service, US Hardwood and Carpet is an excellent choice for quality flooring, carpets and hardwood floor installation.
###