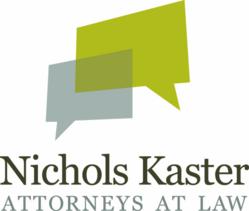 I'm proud that in my case the Minnesota Supreme Court made clear that women cannot be harassed in the workplace just because they are female.
Minneapolis, MN (PRWEB) May 17, 2012
Yesterday, in the case of Carol J. LaMont vs. Independent School District #728, Court File No.: A10-0543, the Minnesota Supreme Court held for the first time that the Minnesota Human Rights Act, Minn. Stat. § 363A.01, et seq. ("MHRA") prohibits workplace harassment based on sex, even if that conduct is not sexual in nature.
In court documents, Carol J. LaMont, a custodian at Elk River High School, alleged that her supervisor subjected her to harassment because she is a woman. Ms. LaMont testified that the conduct included sexist comments and differential treatment of women in the workplace. Although the bulk of the mistreatment was not sexually motivated, Ms. LaMont believed that the mistreatment was directed at her because she is female and was based on her supervisor's belief that women simply didn't belong in the workplace as custodians. The district court dismissed LaMont's case, holding that the MHRA does not prohibit harassment based on sex, unless the conduct fell within the definition of "sexual harassment." The Minnesota Court of Appeals agreed.
In its opinion yesterday, every member of the Minnesota Supreme Court concluded that the MHRA prohibits workplace harassment based upon animus towards women in the workplace, even if the conduct is not sexual in nature. However, the Supreme Court affirmed the Court of Appeals' dismissal of the case, holding that even though harassment based upon animus towards women in the workplace is illegal, the conduct at issue in this case was not sufficiently "severe or pervasive" to be actionable. Justices Page and Paul Anderson dissented from that portion of the opinion, arguing that "[n]o person should have to endure such treatment in the workplace simply because she was born female."
Ms. LaMont stated, "Although I am disappointed in the ultimate result in the case, I'm glad that what I went through wasn't for nothing. I'm proud that in my case the Minnesota Supreme Court made clear that women cannot be harassed in the workplace just because they are female."