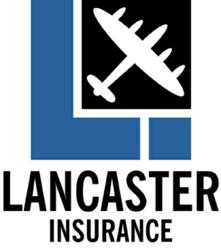 It is particularly important to be aware now as it is now a government requirement to have continuous insurance.
(PRWEB UK) 19 May 2012
Lancaster Insurance warns drivers of the importance of having insurance.
The MIB (Motor Insurance Bureau) released a report in 2010 which estimated that 4% of UK drivers /cars on the road are uninsured with that increasing to as much 30% in some areas. The accidents they are involved in result in claims cost to companies of up to £500 million a year in pay outs which adds an average of £30 to every insurance policy.
The UK currently offers several different levels of cover for general car policies, third party only, third party fire and theft and comprehensive. The theory being the less the policy covers the lower the premium will be. Insurance from specialist intermediaries such as Lancaster Insurance are aimed specifically at the classic car market so can offer additional benefits not available to general car policies.
Why is it so important that enthusiasts' classic cars are insured?
Owning a classic car brings certain problems not normally associated with a modern car so a policy suited to these needs is important. There are additional types of cover which are ideal for classic car owners such as laid up and parts only cover. As owning an older vehicle is often seasonal the vehicle could be kept off the road for part of the year or maybe being restored, making laid up cover a good option. Parts cover is also available and is a cheaper way to cover the valuable and important mechanical parts, with this level of cover ideal for restoration vehicles.
Classic and vintage vehicles can also be incredibly valuable due to restoration, modification or rarity meaning that a market value on a policy will not be enough to cover the cost if the worst was to happen. Many classic policies allow owners to prove the value of their car and they can request an agreed value (dependant on insurer) to make sure their investment is returned should the worst happen.
Classic cars can often be an easy target for theft by criminals as they are often less secure than modern vehicles, which generally come with factory fitted alarms and/or immobiliser systems. However if a claim needs to be made insurance companies will take into account if reasonable efforts have been made to avoid the vehicle being stolen i.e. keys not left in or near vehicle and if the vehicle had been left in a suitable area.
There is simply no excuse in the UK for a vehicle not being insured.
It is particularly important to be aware now as it is now a government requirement to have continuous insurance. As part of Continuous Insurance Enforcement (CIE), it is now a legal requirement for registered vehicle keepers to insure their vehicle(s) at all times. A simple way to remember a vehicle insurance renewal date is to keep a record of the date perhaps in a calendar or a reminder on a mobile phone. This could help prevent a vehicle policy lapsing and possibly receiving an unwanted fine from the DVLA.
As the cost of insurance is consistently on the rise due to many factors such as the increase in claims, personal injuries compensation as well as uninsured drivers, shopping around for a quote is the best way to find a suitable policy and premium.