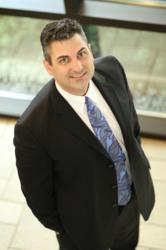 It is an honor to help the WIN Foundation in any capacity that I can.
Newport Beach, CA (PRWEB) November 21, 2012
Dr. Lance Timmerman, a Seattle based cosmetic dentist, has been appointed to the Board of Directors of the non-profit Women In Need Foundation for the 2013 term. Dr. Timmerman has a dental practice in Seattle that offers full cosmetic treatment, from porcelain veneer smile makeovers to botox and dermal fillers, as well as complete family care, from dental implants to simple fillings. Dr. Timmerman often donates his time and talents has been a supporter of the non-profit since 2005. Dr. Timmerman has not only volunteered for the W.I.N. Foundation as an active philanthropist, but most recently was named as the 2012 "Dentist of The Year" for the charity.
The W.I.N. Foundation (TM) started in 1996 through the inspiration of Dr. Tracy (Ph.D) , when after living through the pains and secrets of abuse she realized a gap in the recovery process. Using her own journey of healing, she developed an astounding program of recovery called The Right Living Program. Though W.I.N. began with only four attendees, today the program has been translated into 4 languages and has been taught in 8 different countries around the world. The W.I.N. Foundation has been implemented in: USA, Greece, Belgium, New Zealand, Australia, Netherlands, Pakistan and Guatemala.
The W.I.N. Foundation is the original outreach that for 15 years has consistently provided programs of recovery, education, prevention and empowerment. The foundation has advanced from a single recovery program in 1996, to now adding a global outreach life-empowering college program called Raise Your Standards, a bullying and teen violence High School program called The Safe Love Project, an annual children's program called Christmas for Kids as well as online webinars and a training and certification program.
The mission at The W.I.N. Foundation (TM) is simple: to develop and deliver powerful, life-changing and healing programs to those affected by abuse. The W.I.N. Foundation is honored to have the expertise of Dr. Lance Timmerman on the 10-member volunteer board of directors.
For more information on WIN, please visit: http://www.WINFoundationInternational.org.