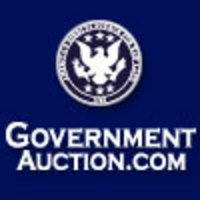 Washington, DC (PRWEB) March 9, 2010
GovernmentAuction.com, a premier land auction site for individuals buying previous government land for sale, will begin to offer no credit checks/no qualifying, and built in land financing for individuals buying land with owner financing.
As you review the current seven day listings on the government auction site, GovernmentAuction.com, you'll notice that many properties can be purchased with full land financing during surplus auctions. But before you begin to worry about your credit history and buying land, with owner financing, be advised that GovernmentAuction.com does not discriminate against any buyer on any pretenses. There are no credit checks, and no qualifying conditions to obtain land financing on most properties and at rates as low as 9.5%.
"In fact, many of the customers who come to the government auction site to buy government land or to find an amazing deal on valuable property wind up using our sales to repair their credit!" said Paul Sabesky Chief Land Strategist for GovernmentAuction.com. "With GovernmentAuction.com's low interest rates and affordable monthly payments, you can take advantage of our built in land financing service to dramatically repair your credit history if needed."
About GovernmentAuction.com
GovernmentAuction.com is a land auction site specializing in providing previous government surplus land for sale through online auctions at a savings as great as 60%. GovernmentAuction.com is one of the largest and most successful government surplus auction companies in business, helping people buying land with owner financing. The company, through various governmental agencies, acquires literally thousands of pieces of previous government land throughout the country, and offers them for resale on their auction site. GovernmentAuction.com offers real estate throughout America including foreclosed properties, raw acreage, recreational land, retirement property, waterfront properties, farms for sale, hunting & fishing retreats and much more. While some auction companies won't hesitate to charge a fee just for the privilege of browsing the listings, foreclosed government land, and placing a bid, GovernmentAuction.com has always been free and no membership is required. The company was founded in 1984, to help enable everyday buyers to bid on government land across America.
# # #