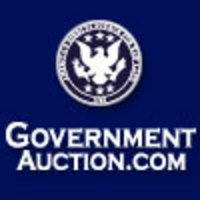 Washington, DC (PRWEB) February 25, 2010
GovernmentAuction.com, a leader in government land auctions, continues to see a rise in interest in Nevada land for sale including acreage land for sale in Northern Nevada, and Humboldt County. With prices so reasonable and interest rates remaining at record lows, the search for open land for sale in Northern Nevada and surrounding areas continued to increase.
GovernmentAuction.com provides Humboldt County, Nevada land for sale through online auctions. When people search for open land for sale in Northern Nevada, they are looking for acreage land for sale in areas of Nevada that are undeveloped and can provide great opportunity for return on investment.
"As people search for Nevada land for sale near Humboldt County, they are finding this area provides the owner with many revenue generating opportunities. From hunting to fishing and an expanding city nearby, the land has such a diverse use," said Paul Sabesky—Chief Land Strategist for GovernmentAuction.com. "Government auctions have provided a unique opportunity for land ownership. Our site has been built to provide the necessary tools to inform buyers of the Nevada land that is available for sale and make the bidding process as simple as possible."
Northern Nevada offers a unique perspective on land that is for sale. It provides an opportunity for many investors since much of this land has yet to be developed. Searching for open land for sale around Nevada, it's easy to come across areas that are bordered by mountains and states that are ready to grow.
About GovernmentAuction.com
GovernmentAuction.com specializes in providing land for sale through online auctions at a savings as great as 60%. GovernmentAuction.com is one of the largest and most successful land auction companies in business, offering open land for sale in Nevada and other locations around the country. The company, through various governmental agencies, acquires literally thousands of pieces of land throughout the country, and offers them for resale on their website. GovernmentAuction.com offers real estate throughout America including foreclosed properties, raw acreage land for sale in Nevada, recreational land, retirement property, waterfront properties, farms for sale, hunting & fishing retreats and much more. While some auction companies won't hesitate to charge a fee just for the privilege of browsing the listings, foreclosed government land, and placing a bid, GovernmentAuction.com has always been free and no membership is required. The company was founded in 1984, to help everyday buyers to bid on Nevada land for sale and government land across America.
###