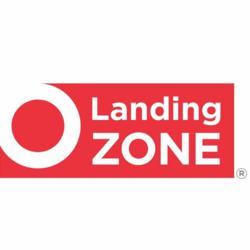 We are thrilled to have a beautiful new website to help showcase our one-of-a-kind product
Las Vegas, NV (PRWEB) January 09, 2013
LandingZone, the only hardware portal that brings security and versatility to the MacBook Air, has a newly designed website. The MacBook Air docking station will launch at ShowStoppers at the Consumer Electronics Show in Las Vegas, NV.
"We are thrilled to have a beautiful new website to help showcase our one-of-a-kind product," says creator Kitae Kwon. "The enhanced website highlights the elegance and versatility of our product."
LandingZone is a one-step docking station for the MacBook Air that allows the MacBook Air to become a beautiful desktop experience. The LandingZone PRO and the LandingZone LITE will both be featured at Showstoppers at CES.
The elegant new LandingZone website features beautiful images of the products in real-life settings. The "How it Works in 60 Seconds" video gives a brief overview of the versatility and security of the MacBook Air docking station. The site highlights how LandingZone can make lives easier by turning the MacBook Air into a secure, fully functional desktop display.
"We are looking forward to sharing our product with Mac users and retailers alike at our launch at CES!" says Kwon.
About LandingZone
LandingZone (http://landingzone.net) is a small Silicon Valley company with big ideas. They develop unique accessories for Apple users. LandingZone is a slim and sleek docking and locking solution developed for the MacBook Air to dock in a simple, yet elegant way.
To learn more about LandingZone for the MacBook Air please visit the new website at http://landingzone.net , like them on Facebook or follow them on Twitter @landingzonedock
For further information, please contact Harvey Stone at Harvey.s(at)globalavenue(dot)com or at 360.961.0177