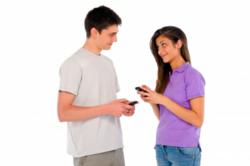 One way that the Cell Phone Registry company is helping to preserve its landline records is by obtaining data from alternative sources.
Danbury, Connecticut (PRWEB) February 03, 2013
Telecommunications data has revealed there are 112 million switch carrier lines remaining in the U.S. This translates to hundreds of millions of landline users compared with cell phone users. The CellPhoneRegistry.com company has added a new instant search feature for its landline phone number searches online.
This new tool provides matches for U.S. based landlines in under one minute to help searchers locate valuable phone records data.
Landline phone number use remains a strong part of the telephone industry and provides an immediate form of contact when cell towers have difficulty transmitting signals. The use of caller identification networks still relies on phone carrier data that is submitted in advance to these digital networks. One way that the Cell Phone Registry company is helping to preserve its landline records is by obtaining data from alternative sources.
Unpublished or unlisted numbers typically are not displayed in a traditional caller identification network database. For a variety of reasons, this data can be prevented from distribution by telephone number owners. As an upgrade to the search tool online, more than 100 million unpublished numbers now reside in the company database. These are acquired from trusted sources and comply with all FCC data distribution requirements.
The new landline tool can be used in combination with the existing search system for cellular numbers. This company registry is one of the largest that exists online that includes more than one type of number. Adults that make use of the search tools available can find that more data separate from a first or last name is available for research. It is this data that is now useful for verifying social media friend requests, telemarketing companies, neighbors or other instances when data verification would prove useful.
Immediate access to the instant matching system or basic search tool is available with a one-time use or unlimited search plan. These plans have been created to provide more options for frequent users of the company database system. There are now close to 500 million records in the company database and these records are updated continually as new data is located.
About Cell Phone Registry
The Cell Phone Registry company launched its website tool online in 2009 and has upgraded the data network to provide helpful resources. The information that is contained inside of this database is what can be located, sorted and printed using the secure access granted to system users online. All data that is pulled or generated from inside of the company network complies with all privacy laws and consumer credit legislation. The Cell Phone Registry company supplies its single use or multiple use search plans to the public to provide a private and resourceful way to locate almost any U.S. based telephone number easily online.