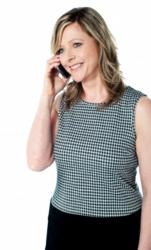 These records reveal street address, phone carrier, age and other personally identifiable information.
Seattle, Washington (PRWEB) February 19, 2013
Landline phones still remain one of the most popular sources of communication in North America. The rise in cell phone and smartphone usage has placed more emphasis on locating the origin of a landline phone call. The http://www.reversephonelookupapp.com website is now providing immediate online access to search more than one billion landline phone records using the new landline phone number search tool.
Landline phones remain in use in homes, hospitals, businesses and are typically used by elderly men and women. The emergence of caller identification in the 1980s made it possible for first and last name data connected with a phone number to be supplied. Privacy legislation enacted in some states has blocked the display of personal contact information.
The new tool now available online is able to search millions of landline phone numbers at the click of a button. The searches include unpublished and unlisted numbers that currently exist in the landline database section online. These records reveal street address, phone carrier, age and other personally identifiable information.
One of the differences in this new way to locate ownership information is the use of downloadable reports. Reports generated for the search system online can be viewed, saved or printed for offline use. Adults researching, validating or verifying personal phone number information could find the services useful during the research process.
New unlimited and one-time search features have recently been added to ensure any adult can search the company database.
About Reverse Phone Lookup App
The Reverse Phone Lookup App website provides immediate access to landline, cell phone unpublished and unlisted phone numbers from over one billion records. This company provides immediate access to a secure nationwide database that is updated regularly with new data. This company is one of few currently operating online independently in providing access to the general public. The Reverse Phone Lookup App company offers an online alternative to data search companies or private investigators that can often charge high fees for similar services.