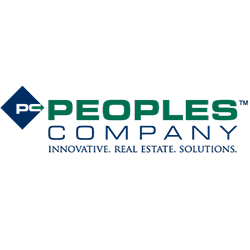 The additions of Kyle and Tyler reflect Peoples Company's forward-thinking hiring practices, and the type of innovators we seek to join our results-oriented teams.
CLIVE, Iowa (PRWEB) January 12, 2016
Ag real estate services provider Peoples Company announced the additions of Tyler Krug and Kyle Walker to its growing land management division.
The professional Land Managers, with diverse backgrounds and an array of experiences in the ag real estate industry, work to foster a conservation-minded approach to managing farmland for an annual income, sustainability and long-term appreciation.
Krug, who focuses on delivering solutions to empower growers via the use of "big data" in management decisions, joined Peoples Company in January, following prior field experience that included a summer internship and two years working as an Account Manager with Premier Crop Systems, LLC. From variable rate seeding and nutrient recommendations – to the incorporation of tablet and smartphone technologies into farming operations – he has worked with ag retailers across the Midwest.
Walker, who joined Peoples Company as a Land Agent in 2014, is adept in all facets of land management. His areas of expertise center on the improvement of tillable acres through terracing, tiling and waterways, and alongside tactics associated with negotiating cash rents and settling contract disputes. The avid hunter and outdoorsman earned a bachelor's degree in Sports Management from Iowa State University.
"The additions of Kyle and Tyler reflect Peoples Company's forward-thinking hiring practices, and the type of innovators we seek to join our results-oriented teams," said Peoples Company President Steve Bruere. "Besides acting as a liaison among owners, tenants and other agricultural organizations, they strive to create value for clients by collecting, documenting and analyzing data that can be used to boost production – and safeguard the most environmentally sensitive areas of a farm.
"We are harnessing the power of knowledge, information and technology to maximize opportunities for Midwest landowners."
Krug earned a bachelor's degree with a major in Agricultural Systems Technology from Iowa State. He grew up staying active with 4-H, the National FFA Organization and his family's corn-and-soybean farm in rural Benton County. Walker, who has more than 10 years of farm management experience, is a native of and licensed real estate sales associate in the state of Iowa.
More information on Peoples Company and its menu of ag real estate services, including land brokerage and auctions, land management, land appraisal and land investing, can be found at PeoplesCompany.com.
###
About Peoples Company
Peoples Company is a leading agricultural real estate services provider specializing in land brokerage, land management and land appraisal throughout the Midwest and in key markets across the United States. The cornerstone of Peoples Company's aggressive marketing efforts includes a 60-person team and the establishment of key relationships with major institutional investors in the land investment space. The Land Investment Expo, hosted annually since 2008, each January attracts more than more than 6oo people to the heart of ag country. Clive-based Peoples Company is licensed to sell real estate in 14 states, including Iowa, Illinois, Minnesota, Missouri, Montana, Nebraska, North Dakota and South Dakota. For more information, visit http://www.PeoplesCompany.com or call (800) 855-5263.