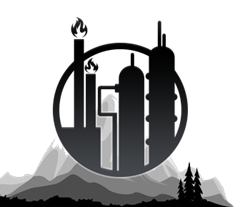 (PRWEB) January 17, 2014
Award-winning land surveying and environmental consulting firm Landpoint is excited to announce the company's expansion to Northern Colorado. The Windsor office will serve multiple oil and gas locations in the state and joins a growing list of other Landpoint offices nationwide.
Landpoint brings innovative technology and market experience to Northern Colorado's land surveying industry. The company is known for pushing the envelope in creating unique processes and solutions, and the Landpoint team has extensive experience surveying oil and gas locations.
The professional energy team has been highly appraised in the industry for collecting fast and accurate data using the latest technologies. Landpoint's energy professionals will provide oil and gas locations in Northern Colorado with broad aerial mapping and photogrammetry services, zoning and land use services, comprehensive siting analysis and reports, site reconnaissance and more. In terms of design support, Landpoint offers legal descriptions and exhibits, civil engineering design, acquisitions and right-of way and 3D laser scanning. It also offers construction support, including restoration mediation, stormwater permitting, as-built surveys and construction staking. Each of these services is vital to oil and gas locations in Northern Colorado.
About Landpoint
Landpoint performs land surveying services for oil and gas, transportation, commercial land development, and residential real estate companies. The company also provides consulting services and engineering support. The value added services and solutions offered by Landpoint are unmatched in the industry, allowing customers to realize significant time and cost savings.
Founded in 1984, Landpoint began opening new offices across the country in 2009 in response to growing demand. Landpoint is one of the largest land surveying, environmental consulting, and mapping companies in the country. The current corporate headquarters in Bossier City, LA was established in 2012.