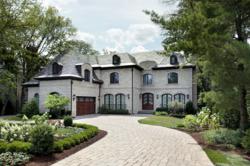 Landscape.com Keeps Gardens and Wallets Green, by Saving Cash and Making Cash
Houston, TX (PRWEB) April 29, 2013
With economic stresses placed upon homeowners and business owners these days, the last thing they need is a huge bill for garden and landscape work. At the same time, there are many landscaping companies that are seeking new business opportunities and would gladly offer their services at a lower cost if they could obtain more business. That is where Landscape.com comes in. Landscape.com is a new virtual marketplace, that matches homeowners and businesses in the United States and Canada who have landscaping needs with landscapers who can fulfill those needs.
Landscape.com lists over 275,000 landscapers in the United States and Canada. "Customers can register with our site and Landscapers can claim their business, or list a new business on our site," states Ravi Brahmbhatt, Chief Marketing Officer for Landscape.com. "Once registered, a customer can post their landscaping needs which landscapers can see and bid on, essentially competing for the customers business. At the same time, landscapers who have registered can not only bid, but they can post special deals they are offering. Although the basic services are free for all, landscapers can register for the premium service, which gives them earlier notification of new potential jobs, much greater exposure to the public, and better reputation control, in addition to editing and writing services to assist with their web presence."
Chintan Shukla, the Chief Technology Officer, noted that "…one of the core features of Landscape.com is the ability of landscapers to post their profile page, which allows customers to see what services they perform, learn about the company, and see images and videos related to the landscaping service. Customers can also rate the landscaping service they received. The advantage of our technology is that it truly connects, in real time, those supplying a landscaping service with those in need of it."
After purchasing a house and a car, a significant, recurring expense facing home and business owners is the cost of landscaping and lawn maintenance. According to the New York Times article "Estimating Expenses Before Buying your First Home" (Nov 8, 2011) a homeowner can expect to pay on average $83/month (annualized) for lawn and landscape, $67/month for snow removal, $20/month for tree trimming, and $8/month for sprinklers, which amounts to $2136 yearly. Paul Popp, PhD, Chief Operating Officer for Landscape.com stated that "…the amount of investment made annually in landscaping/lawn and garden maintenance is usually a function of the home or business owners' personal desires. However, in many subdivisions or neighborhoods where certain landscape/lawn maintenance requirements must be met, the cost can exceed $10,000 annually. Commercial landscaping in response to zoning requirements can be very costly as well. With the real time virtual marketplace created on landscape.com, a landscaper can bid on services at a reduced price, because they know that each new customer that receives high quality service will likely be a loyal client for years."
Some of the services covered include lawn services, leaf removal, patios and entertainment areas, outdoor lighting, pool and water feature design and construction, irrigation systems, drainage solutions, plants and flowers, rock work, tree trimming and removal, snow removal, pesticide applications and stone and paver installations, for both residential and commercial customers.
Landscape.com is a real time virtual market place for connecting those in need of landscaping services with businesses supplying those services. Ultimately, customers benefit from high quality services at an affordable price, and landscapers benefit from the addition of new customers. Started in 2013, Landscape.com is "keeping gardens and wallets green."
For more information, contact sales(at)landscape(dot)com