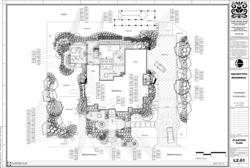 "For most people planning on selling their home in time for the season, it's important to make a good first impression through curb appeal."
Chicago, IL (PRWEB) March 15, 2012
PlanWorx℠ is a new concept in residential landscape design that gives homeowners a variety of complete landscape design options for their outdoor living project at a fraction of the cost compared to most custom designed projects. Homeowners have the opportunity to obtain comparative bids by presenting the same set of construction plans to various landscape and pool contractors versus the traditional way of shopping for services. Or, for the do-it-yourself warrior, KDG can reduce labor costs by up to 40% and open scheduling options to phase various parts of the project over time.
Collaborating online, KDG's experienced landscape architects can create custom designs that not only meet the homeowner's style and budget, but help give their home curb appeal to attract potential buyers.
"With so many homes on the market and competition on the rise, homeowners need to find unique ways to make their property stand out," says Robert Knäak, principal and founder of Knäak Design Group. "Landscaping is one home improvement that actually appreciates over time. Depending on the location of the home, high-quality landscaping can add from 5 to 12 percent to your home's selling price. At PlanWorx℠, our landscape architects will collaborate online with homeowners to create professional, customized designs to meet and exceed your goals and budget."
About Knäak Design Group, LLC
Knäak Design Group is a nationally recognized landscape architecture and planning firm, providing professional services to architects, engineers, builders, and homeowners looking for unique design solutions. To learn more about Knaak Design Group's professional design services, please visit http://www.knaakdesigngroup.com or call 1-800-560-8361.
Knäak Design Group has offices in Dallas, Phoenix, and southwest Florida and provides services nationwide. For more information about our online landscape design services contact Madison McClain or visit our website at http://www.onlinelandscapedesign.com.