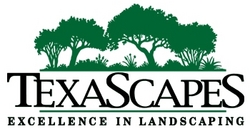 To return to the Lone Star State and get to work with Richard and the group at TexaScapes again is fantastic
Austin, TX (Vocus) March 4, 2009
TexaScapes, an Austin-based landscape design / build and maintenance firm known for personalized customer service, high professional standards, and a green approach to grounds maintenance; is pleased to announce that Jon van Allen, RLA, ASLA is bringing his award-winning landscape design skills back to Austin and TexaScapes.
"We are excited to have Jon van Allen return to Texas and our firm," said Richard Fadal, President of TexaScapes. "Jon is one of the nation's most respected and talented landscape architects as is demonstrated by the creativity of his design projects and the awards earned as a result."
As Vice-President of Design for TexaScapes, Jon will focus on creating unique outdoor living spaces that incorporate a variety of themes using indigenous building materials, as well as native and naturalized plantings. Jon also will continue to grow and further develop TexaScapes' Greener Grounds maintenance program.
Most recently, Jon was a Landscape Architect with McHale Landscape Design in the Northern Virginia, Maryland and Washington, D.C. areas, where he designed and oversaw implementation of many unique outdoor living spaces for various estate projects. While in Virginia, Jon received a series of awards for his design efforts, including the Oasis Award, which is a national competition for outdoor living space design. His winning design was featured in Garden Design Magazine. Jon also traveled to Brazil for the feature of his Outdoor Kitchen Design Award in the Vitoria Stone Fair and in Home and Design magazine.
Prior to residing in the Virginia area, Jon was with TexaScapes. During his first stint with the firm, Jon was featured in many publications including Austin Home and Garden and Organic Gardening magazine, as well as the PBS television programs, The Central Texas Gardner and The New Garden, for his work on several estate gardens including, but not limited to ones featuring Mayan, Italian, contemporary, and English themes.
"To return to the Lone Star State and get to work with Richard and the group at TexaScapes again is fantastic," commented Jon. "I worked on so many unique and exciting projects when I was with them previously. Projects such as the Mayan-themed Nowlins' residence and the wonderful Mediterranean theme of the Schneider residence provided me with challenges that were both rewarding and exhilarating. I look forward to the new challenges that face me with TexaScapes this time around."
Jon also has worked in commercial landscape design for companies in both Texas and California such as The Broussard Group, Clark Condon Associates, FORMA Design, Inc., and HRP LanDesign. In these positions, Jon was involved with a large array of commercial projects that included campuses for Advanced Micro Devices, Motorola and Compaq, as well as the park development for the master planned community of Cinco Ranch in Houston, Texas. He began his landscape career in Southern California where he collaborated on golf course development and other master planned communities along the coast.
About TexaScapes
TexaScapes is one of the most successful and well-respected landscape companies in Texas, known for timely professional response, guaranteed reliability, doing what is promised and doing what is right as "green" as possible. Since being founded in 1985 by President Richard Fadal, TexaScapes has been specializing in high-end residential projects, commercial and school campuses, parks, municipal utility districts, neighborhood entrances and parkways, and owner-occupied commercial properties. TexaScapes believes that ''It's Good to be Green'' and offers it Greener Grounds Maintenance Program for commercial properties. The Greener Grounds Maintenance program uses the safest and most environmentally beneficial methods and products resulting in a well maintained site that is 70 to 95% organic.
For more information about TexaScapes and to see their awards and honors, please visit them online at http://www.texascapes.com .
###