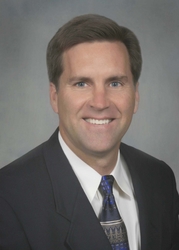 We believe in creating a workplace where employees have the opportunity to grow, give back to the community and develop their skills with educational opportunities
Jacksonville Beach, FL (Vocus) July 14, 2010
LandSouth Construction, a general contractor specializing in multi-family developments throughout the Southeast, has been named one of the best places to work in Northeast Florida by the Jacksonville Business Journal. Out of more than 60 companies whose employees were surveyed, LandSouth Construction was voted one of the best places to work in the category of businesses with 10-29 employees.
"We believe in creating a workplace where employees have the opportunity to grow, give back to the community and develop their skills with educational opportunities," said James Pyle, President and CEO of LandSouth Construction. "We are honored that our employees think this is one of the best companies to work for in Northeast Florida, and we will continue to make LandSouth a place where they enjoy coming to work every day."
LandSouth Construction and its employees give back to the local community every year by supporting organizations such as Builders Care, HabiJax, the Cystic Fibrosis Foundation, the Monique Burr Foundation for Children and others. In 2010, the company launched its Kaizen program, which is a philosophy or practice that focuses on continuous improvement in business and life. The company is using the philosophy to improve all functions of its business, including communication among staff and the executive team to positively reinforce the company's values and mission. To do this, LandSouth Construction has created an on-line engagement and recognition program that will assist its efforts and improve both recognition and communication of the company values.
To receive the Jacksonville Business Journal recognition, LandSouth Construction's employees were asked to rate the company's workplace environment in an online survey based on several factors, including embracing new ideas and innovations, people practices, personal growth and development, people in the organization, and how things work at the company day-to-day. The rankings are divided into three categories based upon the number of employees in the office. In order to qualify for participation, each business must be nominated by an employee and a minimum number of employees – depending upon the size of the company – must participate in the survey.
More information about LandSouth Construction can be found online at http://www.landsouth.com.
About LandSouth Construction:
LandSouth Construction is the Southeast's premier general contractor specializing in
multi-family construction. Founded in 1998, LandSouth Construction has completed more than 6,000 multi-family units in the Southeast. The company builds all product types including apartments, hotels, senior living, student and military housing, condominiums and townhomes.
James Pyle, co-founder of LandSouth Construction, has built the company's success and reputation by constructing projects of the highest quality, aesthetic relevance and enduring value for its clients. The company transforms ideas into first-class communities by providing superior construction management services while building long-term relationships.
LandSouth Construction is headquartered in Jacksonville, Fla. More information about
-more-
the company is available online at http://www.landsouth.com or by calling (904) 273-6004.
Photography:
1.) James Pyle, President and CEO of LandSouth Construction
###