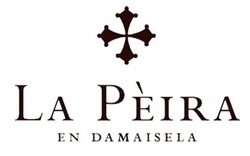 I now have a theory, which I'm going to enjoy spending the rest of my life putting to the test. My theory is that Terrasses du Larzac is the greatest spot in the Languedoc.
London, United Kingdom (PRWEB) August 14, 2009
Quite what the pin-striped suited grandees make of it, browsing their way through the Latours, Gevrey-Chambertins, and dusty Ports on the way home from their St James Clubs, it's hard to say. But in Britain's oldest wine merchant, between the venerable names and ancient vintages of France's most historic Crus, there now sits an upstart from one of France's youngest appellations.
The store, Berry Bros. & Rudd (holders of a Royal Warrant for H.M. The Queen) turns three hundred-something this year. La Peira, the domaine in question, turns four. Even its appellation, the Terrasses du Larzac (in the foothills of the Cévennes) was awarded in only 2005. Yet this young upstart has won the type of plaudits from the world's most influential wine critics a First Growth might envy.

Andrew Jefford (one of Britain's finest wine writers) noted that the La Peira bottlings, "rearranged my inner pantheon in the way that truly great wine can."
Robert Parker (dubbed the world's most most wine powerful critic) made reference to "great Cote Rotie", "Top-notch Hermitage", and refered to the wines as, "a stunning example of what can be accomplished in this backwater appellation."
Gary Vaynerchuck ("outside of Robert Parker, probably the most influential wine critic" - Washington Post) claimed "The flagship wine from this new venture is easily going to be the next great global cult wine. Think Clos Erasmus or Masseto..." awarding the wine (with Château Angelus 2005) his equal highest mark for a red wine ever.
The wines were brought to the attention of Berry Bros. & Rudd by Andrew Jefford, as Simon Field MW (Rhône buyer at Berrys) recounts:
"I have, for several years, been privileged to taste alongside Andrew Jefford on the Decanter Wine Awards Languedoc panel. It was therefore hugely exciting when he introduced me to La Pèira, with the unequivocal assurance that this was probably the most exciting new property that he has ever come across in this region."
Simularly, in the US the wines have found their way into highly-regarded establishments such as Zachys, Wine Library, K&L Wine Merchants, JJ Buckley, and the Wine Exchange. Kyle Meyer (buyer for the Wine Exchange) refered to La Peira as, "One of the most exciting wine discoveries I've seen from southern France in quite some time."
Not bad for a team whose composition is as improbable as the wine's success.
Background
The trio behind the domaine are Rob Dougan (a writer of music with credits such as the Matrix, U2, Moby), Karine Ahton (a lawyer who grew up in Montpellier, her father working at the local co-operative while studying). and Jérémie Depierre (a young vigneron with stages at Château Margaux and Château Guiraud.)
They began in 2004, working in a small stone barn little bigger than most connoisseurs closets and located halfway between Grange des Pères and Daumas Gassac - two reference names of the region.
Inspired by one belief: that with rigorous viticulture and sensitive winemaking the unique qualities of the Terrasses du Larzac region - its beauty and wildness - could be expressed through world-class wines, it was a case of perseverance and persistance compensating for limited means...
Yet the initial conviction appears to have been well-founded.
Andrew Jefford, writing in Decanter Magazine on the appellation noted recently:
"I now have a theory, which I'm going to enjoy spending the rest of my life putting to the test. My theory is that Terrasses du Larzac is the greatest spot in the Languedoc."
With the wines available in the US through Eric Solomon's celebrated European Cellars and in the UK through Fields, Morris & Verdin - noted importers of Bodegas Vega Sicilia, and Ridge Vineyards - it seems he may have company.
For further information on this release, publicity shots or to arrange an interview please contact:
Robert Dougan on +44 (0)7734 103988 or roth (at) aol (dot) com
Jérémie Depeirre on +33 (0)4 67 44 79 48 or dejerpierre (at) yahoo (dot) com
About La Peira:
La Peira is a wine domaine started in 2004 in the Herault region, Languedoc - commited to transforming the Terrasses du Larzac appellation and producing world-class wines. The domaine produces three reds (La Peira, Las Flors de la Peira, Obriers de la Peira) and a white (Deusyls.) The wines are available through Eric Solomon's highly regarded European Cellars in the USA - a company instrumental in the revitalisation of Priorat - and are have all but sold out in retail outlets such as Zackys, K & L Wines, Wine Library, and the Wine Exchange. In the UK the La Peira wines imported by Fields, Morris & Verdin, noted importers of Bodegas Vega Sicilia, and Ridge Vineyards amongst many others and its parent company Berry Bros. & Rudd.
For further discussion on this and other topics about the domaine please visit the La Peira
Blog: http://lapeira.wordpress.com
###