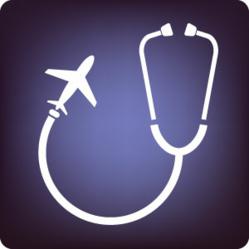 Without strict regulations and state-of-the-art equipment, procedures performed abroad can cause potential life-threatening risks and complications
Los Angeles, CA (PRWEB) May 31, 2012
Many Americans struggling with obesity and health issues are now turning towards medical tourism in order to attain their health care at a more affordable price. By opting for weight-loss surgery outside of the United States, patients may be taking greater risks with their health by receiving non-FDA approved procedures. Los Angeles weight loss surgeon, Hooman Shabatian considers LAP-BAND surgery performed in the United states to be safer than weight-loss surgeries performed in countries which may utilize outdated equipment and lack strict regulations.
Without strict regulations and state-of-the-art equipment, procedures performed abroad can cause potential life-threatening risks and complications, said Dr. Shabatian. "Since the risks and outcome of these procedures have not been studied or approved by the FDA, patients are taking a great risks with their health," continued Dr. Shabatian. "The risks of LAP-BAND surgery can be minimized by a thorough preoperative evaluation, and working with a team of surgeons, anesthesiologists, and nurses who are trained in dealing with an obese population of patients."
By having a weight loss surgery performed by a licensed professional, patients can obtain the care they deserve and gain all the benefits of receiving treatment from a certified weight-loss expert.
"LAP-BAND surgery is minimally invasive and has fewer risks than other weight loss surgeries," stated Dr. Shabatian. "The LAP-BAND can assist those who have been struggling with obesity throughout their lives, and have been unable to obtain sustainable weight loss with diet and exercise." By placing a band around the upper portion of the stomach, much like a watch around a wrist, the surgeon creates a smaller stomach pouch that helps control the amount of food consumed. By lowering food consumption, the weight loss surgery is intended to help patients reach their weight loss goals.
A number of patients who have received weight loss procedures abroad have not seen the results they desired. In fact, some patients quickly regained their weight within months after the procedure, making these weight-loss methods virtually ineffective.
Medical tourism has recently been increasing in cases involving gastric balloons. During this procedure, a balloon is filled inside the stomach, constricting space and, in turn, allowing only smaller portions of food to be consumed. While it is inside the stomach, patients feel full, the balloon mimicking weight-loss surgeries such as the LAP-BAND. However, once it is removed, there is nothing stopping a patient from returning to any unhealthy lifestyle choices they had prior to the surgery.
"It is crucial for those who have received weight loss surgery to have a number of follow-up appointments," stated Dr. Shabatian, "A strict exercise regimen must be kept and only a certified weight loss specialist can provide all the information and support needed during the process."
"Traveling abroad in search of a miracle procedure or an easy fix leads to bigger problems down the line," Dr. Shabatian added. It is also crucial for patients to have a good weight-loss program, including an exercise plan and a psychological evaluation, before they go through with the procedure.
By choosing medical tourism for their weight loss surgeries, patients do not always get the best possible treatment because they have not created a relationship with their physician and follow-up visits abroad are difficult, if not impossible. Without regular follow-up visits to evaluate individual patient's progress and adjust the fill in gastric bands as needed, procedures like the LAP-BAND can become ineffective and in some cases, even dangerous.
Placement of the LAP-BAND System is major surgery and, as with any surgery, death can occur. Possible complications include the risks associated with the medications and methods used during surgery, including the risks associated with general anesthesia.
Visit LapBandVIP.com for more detailed information about LAP-BAND surgery and the pros and cons, including risks and complications associated with the LAP-BAND procedure.