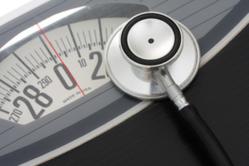 Before considering getting the LAP-BAND, it is important to be dedicated to a weight loss plan through diet and exercise, as supervised by a physician
Los Angeles, California (PRWEB) July 31, 2012
People flock to Southern California for the latest in cosmetic procedures to look their best. However, bariatric surgery is not in the same category as plastic surgery, said Los Angeles LAP-BAND surgeon Dr. Shahram Salimitari. While it can be part of a weight loss method for those who have tried other techniques without success, it involves major lifestyle changes and is not a quick fix.
The LAP-BAND, or laparoscopic adjustable gastric band, is a long-term implant. It differs from gastric bypass surgery because it is reversible and requires no rerouting of the intestines or stapling of the stomach. The LAP-BAND device is an inflatable silicone ring which is placed around the upper portion of the stomach, similar to a watch around a wrist, creating a small pouch which limits the amount of food that can be consumed. By discouraging overeating, patients can lose approximately one to two pounds per week by adhering to changes in dietary habits and lifestyle, and with monitoring by a physician and a nutritionist.
"Before considering getting the LAP-BAND, it is important to be dedicated to a weight loss plan through diet and exercise, as supervised by a physician," said Dr. Salimitari, adding that there is an extensive screening process prior to approval for bariatric surgery. This process includes a psychological evaluation to ensure the potential patient has no conditions which may undermine treatment, such as bulimia or a personality disorder.
According to federal statistics, nearly 20 percent of U.S. adults are moderately obese, or have a body mass index (BMI) of 30 to 35. BMI is a height-to-weight ratio which determines whether a person is underweight, normal weight, or overweight. Another ten percent of Americans are severely obese with a BMI of 35 or above, and approximately half or more of those people have an obesity-related health condition. Obesity frequently goes hand in hand with conditions like type 2 diabetes, high blood pressure, or sleep apnea.
Medical guidelines set by the National Institutes of Health say patients eligible for LAP-BAND surgery must be approximately 100 pounds overweight or have a BMI of 40. Patients with a BMI of 35 are considered as candidates if they have an obesity-related condition. In addition, eligibility requirements include a commitment to serious lifestyle changes after surgery and the need to be monitored by a surgeon, nutritionist and sometimes a psychotherapist.
"The American Society for Metabolic and Bariatric Surgery recommends nonsurgical weight loss programs prior to pursuing weight loss surgery," said Dr. Salimitari. "It should be a last resort for those who need this operation, as it carries potential risks, which include death, and includes long-term behavior modification."
Risks of the LAP-BAND procedure according to Allergan, the makers of the LAP-BAND, include band slippage, erosion and deflation, reflux, obstruction of the stomach, dilation of the esophagus, infection or nausea and vomiting. Reoperation may be required to address these problems.
For more information about the LAP-BAND, visit the Allergan website at http://www.lapband.com.