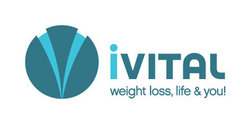 Weight loss surgery, specifically the Lap-Band outpatient procedure, is no longer considered an option of last resort
Dallas/Ft. Worth and Plano, TX (PRWEB) May 12, 2008
With Texas emerging as the hub for weight loss surgery, especially in Dallas, Fort Worth and Plano, iVital--experts in permanent weight loss--launch their custom seminar series to answer questions for those suffering weight-related symptoms including diabetes, infertility, high cholesterol, high blood pressure (hypertension), orthopedic problems, sleep apnea, gout, low energy, diminished self-esteem and stubborn excess weight of thirty pounds or more. iVital's twice-weekly, Permanent Weight Loss Seminars are conducted by iVital medical experts, the iVital team and patients who've succeeded in losing extra weight for good. (As reported in the Annals of Internal Medicine: With integrated patient care, 98% of Lap-Band® patients studied lost 87% of their excess weight--and kept it off.)
Oprah, 60 Minutes, CNN's Dr. Sanjay Gupta, The New York Times, The Wall Street Journal, JAMA and The New England Journal of Medicine all have reported on bariatric surgery, gastric bypass and laparoscopic adjustable gastric banding (LAGB), also known as the Lap-Band out-patient procedure. The media attention has generated both demand and confusion fueling the need for answers to questions about permanent weight loss for individuals who want to lose 30 or more pounds, obesity surgery in Mexico, insurance coverage for weight loss surgery, why diets have such a high failure rates, and which symptoms of extra weight are best addressed by weight loss surgery.
"Weight loss surgery, specifically the Lap-Band outpatient procedure, is no longer considered an option of last resort," said iVital Medical Director Dr. Theresa Garza. "With Lap-Band patients experiencing spontaneous diabetes remission, permanent weight loss and profound reduction in appetite and cravings, our biggest concern becomes too rapid weight loss," Dr. Garza continued. "iVital has launched our seminar series to compare and demystify permanent weight loss options, ensuring individuals suffering from weight-related symptoms receive the proper care and information they need to safely eliminate their excess weight for good. We believe prospective patients should have access to the most information possible and match themselves to the best permanent weight loss option available."
iVital's information-packed, Permanent Weight Loss Seminars are held at Willow Bend Wellness Center every Monday at Noon and every Thursday evening at 6 p.m. To best accommodate and serve guests, iVital strongly recommends advance reservations. Seminar reservations are made online at http://www.iVital.com or by calling 214-347-4434.
iVital Permanent Weight Loss Seminars--What to Expect:

Meet iVital's Medical Staff and Dedicated Team
Talk to Local Weight Loss Successes--They Know Exactly What You're Going Through!
Your Most Vital Questions Answered: Lap-Band, Gastric Bypass, Bariatric Surgery Statistics, Mexico Surgeries, Insurance, Diets, Weight-Related Symptoms, Which Weight Loss Solution is Best for Me?
Plus, Qualify for a Personal, Discreet and Complimentary "iVital Diagnostic Evaluation" Based on You! Free, Limited Time Offer. (a $400 Value)
About iVital | Weight Loss, Life & You!
Inspired by our passion to improve lives'
we are committed to partnering with each
patient to achieve sustained weight loss
through personalized' superior care. iVital is dedicated to helping individuals lose their excess weight and keep it off with customized solutions built around the Lap-Band®. iVital has tailored this procedure and a continuum of customer-centric aftercare for the millions of Americans who want to improve their health and look and feel their best - for life.
For more information, visit http://www.ivital.com.
###