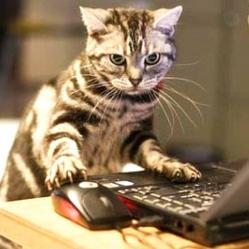 (PRWEB) September 16, 2011
Laptop HQ blog has announced that readers will now be able to submit their own laptop reviews, thoughts, impressions, and more. If you have an idea for a post they're ready to look it over and post it online.
The company that runs the blog wants to give the users a chance to contribute and share their valuable opinions on the products they've purchased. They're looking for honest reviews to provide true and helpful information to the web. A professional review is nice but the opinions of many users will offer a better chance to make a smart decision about buying and that's the idea behind opening up the blog to user submissions of all types. Users interested in posting reviews can reach the site administration through the contact page on the blog and discuss putting them up.
The owner of Laptop HQ had this to say, "We are searching for people fascinated by laptops, computers and modern technology: bloggers, technicians, service men, enthusiasts and end-users - those who might have interesting opinions about the computers they use and are willing to share it with others. With this, the blog will be able to provide more and better laptop reviews that are written in natural language and easy to read."
The blog was launched in 2007 and has definitely seen success. Any reviews submitted are guaranteed to be seen by an impressive number of people. They currently concentrate on low-priced and free laptops but your opinions on any laptop would be welcomed. Laptop HQ also provides links to stores that offer bargains on laptops, peripherals and accessories, so any information about current cost savings will also be welcomed.
###