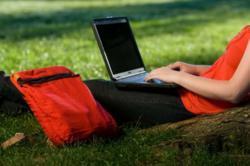 Las Vegas, NV (PRWEB) May 01, 2013
Laptopbackpacksource.com is dedicated to creating the best shopping experience possible in the laptop backpack and carrying case industry. The current website has features to simplify the product selection and checkout process for customers. The new website will provide a more modern look and also add additional features to make product selection and checkout even easier.
Laptopbackpacksource has been growing in recent years and is quickly becoming an industry leader for laptop transportation solutions. Despite this success, Laptopbackpacksource.com is being proactive to keep up with current online trends. The new website will be easier to navigate and provide an even better shopping experience for customers.
Laptopbackpacksource.com will remain available while the new website is under construction. This is being done to ensure that all customer needs can be met and to create a seamless transition when the new website is complete. During this transition, business operations will continue uninterrupted and all orders will be fulfilled.
About Laptopbackpacksource
Located in Las Vegas, NV, Laptopbackpacksource is a division of MWB International, LLC and was founded in 2007. Opening a retail store specifically for laptop backpacks and carrying cases came from a realization that our founder, Matthew C. Warren, had during his business travels. Originally Matthew brought his laptop along with him in a rolling suitcase, but after arriving at his destination the suitcase was too large and awkward for local travel. Having a separate laptop backpack made it simple to bring his laptop anywhere, both as a carry-on bag for the airplane or during local travels, and still have the right amount of space for the rest of his belongings. As a result Laptopbackpacksource was started with one goal, to provide the largest selection of laptop transportation solutions in one place. For more information, call the toll free number at 1-877-982-9998 or visit http://www.laptopbackpacksource.com.