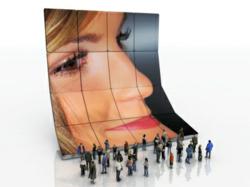 The printers that are designed today are capable of photo quality graphics and designs.
Madison, Wisconsin (PRWEB) December 15, 2012
Large prints can be hard to find through some printing shops due to the investment in technology that is required to offer these services. Large format printing services are now offered by http://www.madisonprintingcompany.com. These prints can be used for advertisements, wall murals, trade show banners, real estate or other uses that require larger than typical printing sizes.
The printers that are designed today are capable of photo quality graphics and designs. These printers are capable of printing on more than one service and have helped the printing industry to expand. The Madison Printing Company has invested into new printing technologies to offer this unique service to local customers as well as those that place orders online.
Advertising posters are one way that real estate agents, trade shows and special events use to promote upcoming events and sales information. Since many posters begin at 18x24 inches, these sizes require a large format printer capable of printing on specialty material and stock in full color. These larger format prints are now one way that the MadisonPrintingCompany.com is innovating its company in the 21st century.
Building companies that require full color CAD plans, maps and mock-ups of designs typically outsource this work to commercial printing companies due to the quality of prints required. Not all companies use the latest full color printing technologies and print using standard four-color screen press equipment. The digital technologies that are now available through Madison Printing Company are designed to help provide full color printing alternatives.
To go with the larger format printing work offered, an easy contact form has been added to the company website. This new form can be used by any person in any state that accesses the company website online. Design specs, questions or price quotes can now be delivered using this system.
About Madison Printing Company
The Madison Printing Company launched its website in 2009 and has innovated its company over the past 3 years. From technological upgrades to expansions of company services, the new printing capabilities have helped this company to reach more people requiring print work. The printing of business cards, posters, stationary, promotional items and larger format printing has helped the Madison Printing Company to carve out its niche in the Madison, WI area. New innovations have helped this company to reach online buyers of customized printing solutions.