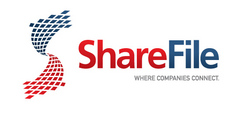 It is an honor and a privilege to be named a 2009 Mover & Shaker by Business Leader magazine
Raleigh, NC (PRWEB) September 24, 2009
ShareFile, a leading provider of online secure large file transfer and virtual data room solutions for business customers, announces CEO Jesse Lipson has been selected for Business Leader Media's 2009 Movers & Shakers Award. This esteemed award honors up-and-coming business leaders in the Triangle area. Nominees include rising leaders within companies with more than 100 employees or executives leading rising companies with fewer than 100 employees.
"It is an honor and a privilege to be named a 2009 Mover & Shaker by Business Leader magazine," said Lipson. "To be named along side North Carolina's up-and-coming business men and women is truly an achievement."
Winners were honored at a ceremony on September 21, 2009 in Raleigh and are featured in the September 2009 issue of Business Leader magazine.
About ShareFile:
Headquartered in Raleigh, North Carolina, ShareFile (http://www.Sharefile.com) is a leading provider of tools for exchanging business files easily, securely, and professionally.
Unlike an FTP site, ShareFile can be accessed using any standard web browser and does not require software installation or special training. ShareFile's 700,000 users span over 50 industries, including accounting, advertising, law, graphic design, consulting, health care, and engineering. ShareFile is the 2008 Winner of CNET's WebWare 100 for file storage and security.
###