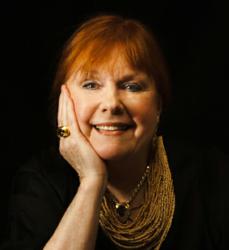 "An absolute must read for anyone who enjoys intelligent intrigue on the highest level. Step aside Dan Brown." ~Gerald A. Browne, author of 11 Harrowhouse and Stone 588.
Westport, CT (PRWEB) October 20, 2011
Murder in Greenwich
Dr. Cait Monahan and her math professor husband, Jack, have a great life. They love each other and their 9 year old daughter, Lark. But when armed men disrupt her 10th anniversary dinner celebration, their idyllic life implodes. Jack and his parents are murdered – Cait and Lark narrowly escape.
At Jack's funeral, an aged British aristocrat urgently warns Cait that Jack's death won't be the last, because of a secret that dates back to the Crucifixion. If Cait can't beat a challenge faced by Charlemagne, Constantine, The Knights Templar and Adolf Hitler, her entire family will die.
Still reeling from the loss of her husband, Cait must undertake a dangerous journey to save her family – one that will put her at odds with the CIA, the Vatican, Neo Nazis, Middle Eastern Terrorists and a mysterious cabal of world leaders who are above the law and dabble in Black Magic. But there's a Secret Society, led by a handsome and mysterious young British Aristocrat who is willing to watch her back… a pair of patrician grandfathers with some serious skills… an old Supreme Court Judge with unflinching integrity and a secret of his own, who may be willing to help.
Cait's wild race across Europe in pursuit of answers pits her and her cohort against the hidden powers behind world governments, and the kind of ruthless manipulators who really pull the strings behind the world stage.
Populated by quirky multi-dimensional characters, many of whom you can't help but love, Lark's Labyrinth combines international intrigue, Conspiracy Theory, computer gamesmanship and ancient truths in a thriller that takes you through 2000 years of dangerous secrets, love, friendship, honor and courage, as the powers of good and evil play a complex computer game for the power to rule the world.
The Story is in the News
Lark's Labyrinth also prophecies modern breaking stories. The CIA saved notorious Nazis with Project Paperclip at the end of WWII, as reported in the New York Times just a few months ago. This story is already at the heart of Lark's Labyrinth.
The Catholic Church is trying to canonize Hitler's Pope, and Israel is up in arms about it… That story is in Lark's Labyrinth, too.
Cash Spellman comments, "Lark's Labyrinth pits characters you'll care about against a two thousand-year-old mystery. I researched relentlessly for years and unearthed amazing stories and truths, as well as many conspiracy theories that come to life in my story. The Vatican, the CIA, Black Magic, and multiple conspiracies all intersect in these pages. I think readers will see it as an adventure story… or as the Red Pill in the Matrix."
Hear what Cathy has to say about a few of the controversies in Lark's Labyrinth.
###