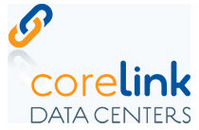 Client Touch has greatly benefited from our partnership with CoreLink Data Centers
Phoenix, AZ (Vocus) May 19, 2010
Vocus) May 19, 2010 -- Las Vegas colocation facility, CoreLink Data Centers, is now providing Client Touch with innovative colocation solutions. CoreLink's services include high-performing network and IP offerings, performance and availability, transparency, 100% uptime service level agreement and flexible contract terms.
"Client Touch has greatly benefited from our partnership with CoreLink Data Centers," said Joe Whitley, Owner of Client Touch. "CoreLink's business model, pricing and responsiveness are the key elements that attracted us and their services are ultimately allowing us to better serve our customers."
Client Touch is a web-based sales tool that allows you to stay in touch with your prospects, current clients, past clients, and business partners from any computer connected to the Internet. Client Touch was created to give any and all sales industry professionals an easier way to build relationships with their current and future clients by automating many aspects of the follow up process.
Client Touch researched numerous data centers in their region and determined that CoreLink provided the best service in numerous categories at prices lower than their competitors. Client Touch is reliant on their 24-hour service and found that CoreLink not only guaranteed 24-hour network uptime but also guaranteed 24-hour remote hands service. Client touch was also impressed with CoreLink's data center operation facilities and security.
"CoreLink is pleased that Client Touch has chosen to use our Data Center Services," said Michael Duckett, CoreLink's President & COO. "Our business model and products are designed to be fast and flexible without reducing the quality of the service we provide to our customers."
CoreLink Data Centers offers data center services from locations in Phoenix, Seattle, Chicago and Las Vegas, including colocation and enterprise hosting, in secure, environmentally controlled locations. Their services provide the following benefits to small and medium sized businesses: improved uptime for mission critical applications, ability to scale without infrastructure concerns, reduced capital costs for facility infrastructure, reduced labor expenses associated with facility management and a state-of-the-art facility to support our customers sales process. Contact CoreLink Data Centers for more information about Las Vegas colocation facilities.
For more information about Client Touch visit http://www.clienttouch.com.
About CoreLink Data Centers
Founded in 2007 CoreLink Data Centers offer state-of-the-art facilities, colocation services and the management of mission-critical business applications for high bandwidth networks. The company brings together the best in colocation and reliable network solutions to provide a high quality service for day-to-day network requirements, disaster recovery and business continuity solutions. CoreLink is backed by M/C Ventures of Boston. CoreLink's datacenters are located in Las Vegas, Nevada, Phoenix, Arizona, Seattle, Washington and Mount Prospect, Illinois.
For additional information regarding CoreLink locations, please visit http://www.corelink.com or call 866.435.2375.
# # #