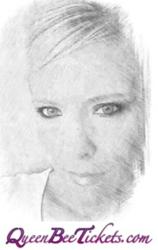 Discounted Barbra Streisand tickets are now available to the public for Barbra Streisand's Las Vegas concert taking place on November 2nd at the MGM Grand Garden Arena.
Germantown, WI (PRWEB) September 21, 2012
Many ticket brokers are certain to have Barbra Streisand tickets on sale. Concertgoers will be interested in obtaining lower prices for their seats, and they now have 11 concerts from which to choose. Barbra Streisand's Las Vegas concert takes place on the 2nd of November, and public onsales begin today.
Two other concerts will also be performed in November. On the 5th of the month, the talented singer will appear at the HP Pavilion in San Jose, California. She has a Hollywood Bowl concert planned in Los Angeles on November 9th. Discounted Barbra Streisand tickets are going to be prized possessions, and fans now have three additional performances to incite a great deal of excitement. Using a Barbra Streisand Promo Code, where available, will provide an opportunity to get especially good prices for seats. All of the star's November concerts will also feature performances by teenage operatic group Il Volo and trumpeter/composer Chris Botti.
The versatile performer also has eight concerts scheduled for October. United States concerts begin on the 8th in Philadelphia, Pennsylvania, at the Wells Fargo Center. This performance includes appearances by guests Il Volo and Chris Botti. Two concerts will be held at the Barclays Center in Brooklyn, New York, on October 11th and 13th. Barbra Streisand will be returning to her beloved hometown for these two events, creating unique performances for fans who have tickets to these two shows. An October 26 concert takes place at the United Center in Chicago, Illinois. This performance includes appearances by Barbra Streisand's special guests Il Volo and Chris Botti. The singer/songwriter has four Canadian concerts planned for October 17th, 20th, 23rd and 29th. These events will take place in Montreal, Ottawa, Toronto and Vancouver. Discounted Barbra Streisand tickets are certain to go quickly for all of the singer's performances in October and November.
Barbra Streisand is one of the most successful and admired performers in entertainment history. She sings, writes, acts, produces and directs. Over 140 million of her albums have sold worldwide, and over 71 million have been sold in the United States. She has released more than 60 albums throughout her career and has had 13 of her recordings attain Multi-Platinum status. The singing star has also won a number of awards and is one of a few entertainers to have actually been honored with an Oscar, Emmy, Tony and Grammy.
The star also raises money for organizations representing issues that have meaning for her. She has raised $25 million through live performances for a variety of establishments, and The Streisand Foundation, formed in 1986, has contributed more than $16 million in grant money to organizations representing issues such as nuclear disarmament, voter education and civil rights.
Barbra Streisand has toured only four previous times in her career. Since the legendary entertainer's tours are so infrequent, her live appearances are all the more exciting and special. Eager fans wait for those times when the singer performs in person, and discounted Barbra Streisand tickets may be harder to find due to her limited onstage appearances. The upcoming tour promises to be an eventful time for the multi-talented singer and all of the fortunate individuals who will attend one of her forthcoming concerts.
QueenBeeTickets.com can offer fans a multitude of seats for Barbra Streisand's performances. Customers visiting the site should check out the Barbra Streisand Promo Code. With Barbra Streisand tickets on sale at affordable prices, seats are sure to disappear very quickly.