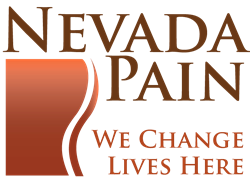 Over half of patients decrease opioid use within a month and also over half eliminate opioid use within 90 days!
Las Vegas, Nevada (PRWEB) October 13, 2014
Top Las Vegas pain clinic, Nevada Pain, announces over half of patients are able to reduce opioid intake within the first thirty days of treatment. In addition, recently compiled statistics have shown that over half of patients are able to successfully eliminate opioids within 90 days. For more information and scheduling, call (702) 323-0553.
The treatment options at Nevada Pain include alternative and traditional therapies such as oral and topical medications along with cutting edge interventional procedures. The Board Certified and Award Winning Las Vegas pain management doctors offer over 25 procedures such as facet and trigger point injections, medial branch blocks, several types of epidural injections, radiofrequency ablation and spinal cord stimulator implants. Along with these procedures, regenerative medicine options are available including PRP therapy along with stem cell injections.
The patient data also showed that over 60% of Nevada Pain's patients become more active within the first month of treatment. Overall, over 95% of patients have been able to successfully avoid the need for surgery.
Most insurance is accepted at Nevada Pain including PPO's, Medicare, Tricare, workers compensation and Personal Injury Liens. Patients are also seen on a self pay basis as well. There are two locations including one in Henderson, and an additional location off of the 215 on South Cimarron Road.
Patients are seen from all over the Las Vegas metropolitan area, with appointments being readily available. With so many treatment options being available for patients, the customized therapies are unique to each individual. Call (702) 323-0553 for pain management Las Vegas trusts.