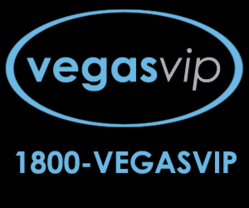 Get in the loop!
Las Vegas, NV (PRWEB) May 26, 2012
Even in times of disarray, Las Vegas will find ways to overcome - and its bachelor nightlife is no exception. According to the travel reservations and nightlife expert Vegas VIP, there has been a recorded 30% increase in sales of their arranged bachelor party packages over the past year. Though Vegas had experienced a rather disheartening decline in tourism from 2008 to 2009, there has been a steady incline from 2010 to 2011. While this increase could just be the result of a hopeful recovery, the figures from the reservations expert could also be an indication that Sin City is slowly becoming the bachelor party capital of the country, if not the entire world. If there is any indication that Las Vegas is the "it" place for celebrations and vacations, it's the diverse mix of tourists from all over the world. As Las Vegas' popularity as a bachelor party hot spot continues to grow, tourists from many European countries, Australia, and Canada have started to make this desert city the destination for their stag party.
Las Vegas may have always been a popular location for bachelor parties, but it has only been over the past few years that these increases have been evident and have included a plethora of foreign travelers. One potential cause for this may be explained by the 2009 blockbuster The Hangover, which inspired the highly sought after bachelor party "Hangover Package". With the popularity of the movie also came those that wished to mimic as much of the on screen events as possible while staying within legal confines. It is because of these people that Las Vegas nightlife experts were willing to bank on with the creation of such a packaged deal. On the tail of the movie's popularity, Caesar's Palace even saw an increase in bookings for the suite that inspired the movie's recreation (http://www.lasvegassun.com/news/2009/jun/27/hangover-brings-new-customers-campaign-caesars/), so it would only make sense for other Las Vegas based businesses to latch on.
On top of the coveted Hangover package, the city's travel reservations and nightlife services offer a wide range of options that utilize as many aspects of the city as possible in one night. From limousine transportation and a VIP night at a popular nightclub or strip club to simple dinner reservations at a five star restaurant or brewery, these services reach out to a crowd that is simply looking for a good time; and despite the slowly recovering economy, something like a bachelor party happened to be one thing that people were not willing to skimp on. Whether it was the attraction of the abundance of entertainment opportunities or the city's constant motion, Las Vegas quickly rose to the top as the number one place for a successful bachelor party.
Despite the increasing popularity behind a Las Vegas bachelor party though, some Americans are still looking to more tropical destinations for their last party as a single man. One such popular location is Jaco Beach in Costa Rica, a nightlife hotspot known for its beautiful women and wild parties. On top of being a popular nightlife destination, Costa Rica can offer the same great time at a considerably cheaper cost – a concept that a lot of people are latching onto these days. With activities that Las Vegas simply cannot match - such as ATV jungle and waterfall tours and fishing charters on the crisp Caribbean waters - it's no surprise that some may ditch the desert for more a more tropical setting; but, in spite of this, Las Vegas is still holding strong and prevailing.
Through thick and thin, Las Vegas continues to overcome the downfalls that other cities may succumb to. Despite the sudden drop in tourism back in 2009, the city has continued to pull in an impressive display of numbers when it comes to bachelor parties. No matter what seems to be happening in regards to the countries finances, people are always willing to spend what they have on those milestone moments such as the bachelor party.