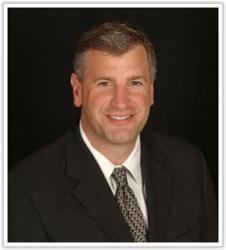 The Las Vegas accident lawyers at Bernstein & Poisson provide legal representation to clients who have been injured by negligence...
Las Vegas, NV (PRWEB) January 11, 2013
The Las Vegas accident lawyers at Bernstein & Poisson provide legal representation to clients who have been injured by negligent and/or reckless motorists who cause car accidents, trucking accidents, bicycle accidents and pedestrian accidents. They handle matters of litigation in efforts to help their clients recover compensation for damages incurred. The firm hereby announces that it has reached a settlement agreement with a defendant that was named in a Nevada personal injury lawsuit that was filed after a flat-bed truck accident. Terms of the settlement are confidential per agreement of the parties involved.
The Nevada personal injury lawsuit at issue was filed in the District Court of Clark County, Nevada and it was assigned to Department Number 32. It was given a case number of A-11-641118-C and it was filed against a corporation in response to a flat-bed truck accident that allegedly left the plaintiff in the matter severely injured in several specific ways.
According to the court documents, the accident that led to this legal filing occurred at the Las Vegas Convention Center and the documents alleged that a worker for the defendant corporation was operating a flat-bed truck at that facility when that vehicle struck the plaintiff. The documents alleged that the vehicle was a commercial vehicle that was the responsibility of the defendant corporation and that the plaintiff suffered severe back injuries as a result of the accident that required surgery.
The court documents further alleged that the driver of the vehicle in question was negligent in causing this accident and that the defendant corporation was negligent with regards to its hiring of the driver who was allegedly involved in the crash. The court documents indicate that the defendant initially denied that it was liable for the harm that was suffered and the case proceeded towards trial.
However, rather than move all the way through the litigation phase of the case, the attorneys for the defendant corporation and the Las Vegas accident lawyers at Bernstein & Poisson met and ultimately were successful with regards to negotiating a settlement. The specific terms of this settlement are being kept confidential based on an agreement between the parties, and the matter is now considered closed by those who were involved in the action.
About Bernstein & Poisson
Bernstein & Poisson is a Las Vegas law firm comprised of Las Vegas personal injury lawyers who represent clients who have been injured because of negligent, reckless or intentional actions of others. The attorneys at the firm handle personal injury matters that include truck accidents, slip and fall accidents, drunk driving accidents, auto accidents, dog bite attacks, bad faith insurance, wrongful death, sexual abuse, nursing home neglect and abuse and several other types of legal matters where a client has been wrongfully injured by the actions of others anywhere in the state of Nevada.