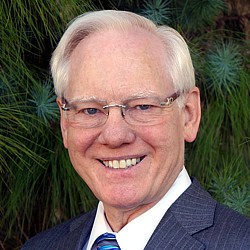 The firm handles cases on behalf of clients that include personal injury matters, automobile accidents, motorcycle accidents, pedestrian accidents, slip and fall accidents, products liability, wrongful death, insurance bad faith cases, medical malpractice
Las Vegas, Nevada (PRWEB) December 17, 2011
The Las Vegas personal injury attorneys at the Sam Harding Law Firm make annual holiday donations to charitable organizations that need help with funding and with other financial necessities that arise, and the firm hereby announces that it has made its decisions regarding which charities will be receiving the firm's donations for 2011.
One donation in the amount of $1,000 will be made to the United Services Organization, better known by many as the USO. The USO is an organization that helps American service men and women along with their families who are in need of financial support. To send a care package for a loved one who is overseas, the typical cost is approximately $15.00. This year the Sam Harding Law Firm will be making a $1,000.00 donation which will help over sixty families send care packages to their loved ones for the holidays.
In addition to their donation to the USO, the Las Vegas personal injury lawyers at the Sam Harding Law Firm will be making a donation in an undisclosed amount to the Red Moon Dialysis Center. Dialysis patients endure of many hours of treatment per week while hooked to dialysis machines. In addition to a monetary donation, we will also be donating books and magazines to the center in hopes of bringing some comforts of home to their patients.
The Las Vegas injury attorneys at the firm make these donations every year with the hope that they will make even the slightest difference to people who encounter different forms of extreme and serious need. The firm has been making these donations for several years running and plans to continue to do so in the future.
About the Sam Harding Law Firm
The Sam Harding Law Firm is comprised of a team of Las Vegas personal injury lawyers who have been representing consumers in legal matters for several years. The firm handles cases on behalf of clients that include personal injury matters, automobile accidents, motorcycle accidents, pedestrian accidents, slip and fall accidents, products liability, wrongful death, insurance bad faith cases, medical malpractice matters, dog bite cases and airplane crashes.
# # #