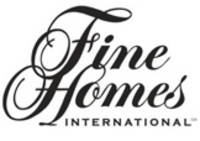 While affected by the downturn, the high-end niche of the Las Vegas market commands global attention
Las Vegas, NV (PRWEB) April 24, 2009
In a year that the world watched and worried about elections and economies, Las Vegas' premier high-end real estate team focused on helping clients. The solution paid off, Shapiro & Sher Group has once again been awarded as 2008's top-producing team in Las Vegas, as well as one of the most respected teams in North America.
Shapiro & Sher Group, a boutique operation which focuses on the Las Vegas luxury real estate market, is headed by Florence Shapiro and Ivan Sher. Responsible for selling many of the finest custom home and penthouse condominium properties in Clark County's Las Vegas and Henderson areas, Florence and Ivan credit their success to having over 40 years combined experience in the Las Vegas luxury market as well as a genuine love for the business and the people involved.
"We decided that we were going to be pro-active when it came to addressing the economy of the last couple of years," says Sher. "We've been fortunate to develop a great clientele base, one which has counted on us for guidance."
In 2007, Shapiro & Sher Group was also recognized as the top-producers in their company (out of over 150 teams). In that year included their participation as the on-site broker for the prestigious One Queensridge Place high-rise condominium project; a year which lead to over $350 million in real estate sales. While the group produced approx. $158 million in non-developer sales in 2007, they witnessed an increase in 2008 with over $160 million in sales.
Of interest is the fact that Shapiro & Sher Group was recognized as the 3rd highest-producing Prudential team in North America (an area which includes cities such as New York, Beverly Hills, Toronto, and Chicago). While Vegas has been bombarded with foreclosures and bad press, what gives?
"While affected by the downturn, the high-end niche of the Las Vegas market commands global attention," says Florence Shapiro. "Custom homes in communities such as The Ridges, MacDonald Highlands, and Tournament Hills hold their own unique stance in the city."
Most impressive about Shapiro & Sher Group's stance in the luxury real estate field is Mrs. Shapiro's 30+ years in the local Las Vegas luxury market. Not common in a city such as Vegas, Florence's long-time residency and dedication is to be respected. In 2005, after 12 years in the industry, Ivan Sher became Florence's partner. Including top high-rise, luxury home, and even Internet specialists, the boutique group has collected some of the more respected agent names in the business.
"Amongst one of the toughest years ever in real estate sales, Shapiro & Sher Group inspired the entire Prudential North America Real Estate Network. Each and every year they never cease to amaze me on their resolve and ability to create new and innovative solutions for their clients," says Mark Stark, CEO of Prudential Americana Group, REALTORS. "I'm very proud to have Florence and Ivan and the entire Shapiro & Sher Group as a part of the Americana team."
Learn more about Florence Shapiro and Ivan Sher here.
Visit http://www.LasVegasFineHomes.com/
About Prudential
Prudential was awarded the prestigious JD Powers award of excellence for 2008. Prudential Americana Group, REALTORS finished 8th in the Prudential North American network for 2008 out of approximately 650 franchises. The company had 3 offices (out of 1600+ in North America) finish in the Top 10.
Prudential Americana Group, REALTORS is an independently owned and operated member of Prudential Real Estate Affiliates, Inc.
###