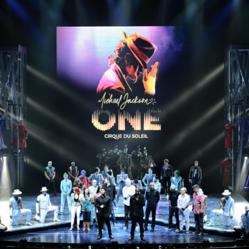 (PRWEB) May 10, 2013
COLOSSEUM CONCERTS
Caesars Palace rocks out this May with not one or two must-see Las Vegas shows, but three renowned legends of music. Starting off the month with some style is Elton John in "The Million Dollar Piano" with performances from May 1st through May 11th. Then cap off the month with Country Music superstar Shania Twain from May 14th through June 1st; as she shows the Las Vegas strip, she is Still the One.
MICHAEL JACKSON ONE
Cirque du Soleil debuts their newest resident show Michael Jackson ONE at Mandalay Bay on May 23rd. This all-new Las Vegas show will bring the theatrical evolution of Michael Jackson to life on stage, as the four misfits go on an adventure and personify MJ's agility, playfulness, courage, and love. As always, the Cirque du Soleil journey will be abundant on high flying acrobatics and unbelievable feats!
SPRING IN LAS VEGAS
Spring in Las Vegas brings flowers, festivities, bikinis, and even more Las Vegas pool parties! Many Las Vegas hotels are celebrating Spring and the coming of Summer in different ways. The Bellagio's Conservatory and Botanical Gardens unveils their Summer Garden Party on May 19th, and then unmask your summer with Carnevale 2013 from May 27 through Sept. 8th. Fun for children and adults, Carnevale 2013 features free Mardi Gras style entertainment, exhibits, and music at the Venetian. For even more summer fun, May is the perfect time to get your V Card, because not only will you get VIP access to the hottest Las Vegas nightclubs, lounges, bars, and strip clubs, you'll also gain access to the Las Vegas day clubs now open for the season like Rehab at Hard Rock Hotel, Tao Beach at Venetian, Liquid at Aria, Azure at Palazzo, and much more!
LEGENDS IN CONCERT
May 5th marked the 30 year anniversary of Legends in Concert now playing at the Flamingo Las Vegas. As one of the longest running Las Vegas shows in history, their repertoire of entertainment continues to be a staple in Las Vegas. The upbeat and celebrated show features spot-on impersonations and costumes with talented singers and a fantastic band. And with a rotating cast of personalities, you'll never see the same show twice. They'll have classic entertainers like Elvis Presley, Rod Stewart and Michael Jackson, and you also may see Adele, Lady Gaga, Shakira, Britney Spears, and Gwen Stefani.
MEMORIAL DAY WEEKEND
Expect the biggest parties, world-renowned DJs, celebrity hosts, concerts, and more this Memorial Day Weekend in Las Vegas. Tao, LAVO, Marquee, 1 OAK, Chateau, LAX, and other hot Las Vegas venues develop the best parties of the year with the hottest crowds for the craziest nightlife experience of your life. Party by day, by night or both, as pool parties are already in full swing. The Memorial Weekend lineups will soon be announced, and this year's club events are sure to top last year's bashes.
Read more upcoming events and what's hot in Vegas on BestofVegas.com and Follow us at @BestofVegas and Like us at Facebook.com/BestofVegas.
About BestofVegas.com
BestofVegas.com is an Entertainment Benefits Group Company (EBG) and has been delivering Las Vegas travel fun since 2001. Negotiating the best rates on hotels, tours, and shows, we work directly with partners to help visitors save money and really explore Vegas. EBG operates more than 35 locations in Las Vegas with a customer service call center available seven days a week. If you want to know the latest in Las Vegas, BestofVegas.com delivers special offers, exclusive Cirque du Soleil backstage tours, and great deals on what makes Vegas so fun.