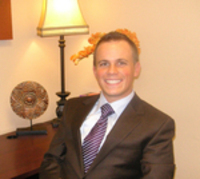 We've effectively streamlined the process, closing the gap between the homeowner and their financial institution, Tann says.
Las Vegas, NV (PRWEB) May 26, 2010
With the economic downturn severely hitting Las Vegas and surrounding areas like Henderson and North Las Vegas in the last few years, the amount of distressed properties in the region has never been higher. New York-based Real Capital Analytics reported that the total amount of distressed properties in Las Vegas is valued at around $15.6 billion, making it the largest in the country.
While Las Vegas foreclosures dominated the market in 2009, the first quarter of 2010 showed a steady decline due to a decreasing inventory of foreclosed properties, prompting homebuyers like first-time buyers and investors to turn to Las Vegas, Nevada short sales. In fact, 27% of April sales were short sales, according to the Greater Las Vegas Association of Realtors, and was actually up from 22% in February.
With short sales poised to become the leading trend in Las Vegas, the Craig Tann Group has launched ShortSaleStreamline.com, an online resource especially developed for Clark County homeowners who can personally relate to the following questions:

Are you upside down in your home?
Have you missed a mortgage payment?
Have you suffered a job loss?
Did your loan modification fall through?
Homeowners who answer "yes" to any of the above often find a short sale to be the best solution to their home problems. An excellent alternative to foreclosure, a short sale negotiation can be successfully navigated with an experienced Realtor, with the end result being having one's property sold without significant holding and related fees.
Craig Tann of the Craig Tann Group is a leading Las Vegas, Nevada short sale Realtor®, with over 7 years of experience in real estate and specializing in distressed properties. Referred to as The Real Estate Man and his League of Extraordinary Professionals, his Craig Tann Group and their main website at craigtanngroup.com is the premier one-stop resource for Las Vegas homes and Clark County properties.
Providing a host of services for buying and selling real estate, Craig has used his considerable expertise to create the Short Sale Streamline program and website. "We've effectively streamlined the process, closing the gap between the homeowner and their financial institution," Tann says. "It's a systematic approach to a new beginning."
As short sale specialists, the Craig Tann Group offers guidance for all property types, from foreclosures to REOs and short sales, with unmatched due diligence that will get the job done, so that distressed homeowners won't have to worry about any of the complex details involved.
For more information, contact the Craig Tann Group or visit the website at shortsalestreamline.com.
###