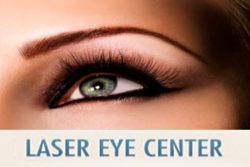 For the remainder of 2012, those who receive the LASIK procedure may find themselves eligible for a considerable tax deduction on next year's return.
Los Angeles (PRWEB) September 06, 2012
Laser Eye Center, a LASIK vision correction surgery center with locations throughout Southern California, is hoping to give their LASIK patients another added bonus in addition to perfect vision. For the remainder of 2012, those who receive the LASIK procedure may find themselves eligible for a considerable tax deduction on next year's return.
Under U.S. Code section 213, LASIK eye surgery is a legitimate tax-deductible expense because it promotes proper body function. The Internal Revenue Service (IRS) not only allows the actual procedure to be deducted, but also itemized travel expenses to and from the LASIK center. The IRS also permits LASIK expenses for a spouse and/or children. Right now, Laser Eye Center is offering a complimentary consultation for patients to determine if LASIK is the right procedure for them; allowing interested candidates to take advantage of this tax benefit while taking care of their eyesight at the same time.
There are restrictions on these deductions however, and not every patient will be an eligible candidate. According to the U.S. Code, expenses must exceed 7.5% of the adjusted gross income and all expenses must be itemized. In 2013, that threshold rises to 10% of the adjusted gross income making a deduction far less likely in the next taxable year. Of course, it is recommended that all patients check with their accountant in order to determine deduction eligibility.
Another reason 2012 is such a great year to undergo the LASIK eye procedure is because of the upcoming changes patients will see enforced on their Flexible Spending Accounts (FSA). An FSA allows for a portion of an employee's wages to be set aside for medical expenses before payroll taxes are removed, resulting in a significant savings for the account holder. However, in 2013 the allowable contributions will drop by fifty percent, from $5,000 to $2,500, greatly reducing the amount available to invest in an FSA and ultimately spend on a LASIK procedure.
For individuals who have been considering the LASIK eye procedure, it would appear that no time is better than the present. At Laser Eye Center they offer the most advanced FDA-approved technology, including the Allegretto Wave 400 HZ Excimer laser system; which is the fastest, most efficient, customizable laser treatment available today. In operation since 1986, the doctors of Laser Eye Center have performed over 200,000 LASIK procedures, making them the most comprehensive and respected name in LASIK eye surgery throughout Southern California.
# # #
ITC is a high-end Internet Marketing firm ranked in the top 1% of the Search Engine Optimization industry. They specialize in Digital Advertising, SEO, Social Media Marketing, Reputation Management and Video Production. ITC is proud to have worked with Laser Eye Center in developing a successful online marketing campaign.