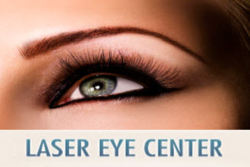 Studies have shown that the Allegretto 400Hz excimer system is the world's most accurate and up to date technology for refractive surgery.
Los Angeles, CA (PRWEB) January 14, 2013
Since 1986, Laser Eye Center has been on the leading edge of refractive surgery, performing over 200,000 cases throughout Southern California. By far their most popular surgery is the LASIK eye procedure, and Laser Eye Center uses the absolute best FDA approved technology in Southern California to ensure their patients receive the best quality care available time after time.
The Allegretto 400Hz excimer system is utilized to correct myopia (nearsightedness), hyperopia (farsightedness) and astigmatism. While many facilities use this same machine, they operate at only 200Hz. Being one of the few locations in Southern California to utilize the faster laser at 400Hz, Laser Eye Center opens up a world of benefits to their patients. While being the fastest laser, the Allegretto 400Hz also uses a customized technology to correct the exact refractive error of the individual. By doing so, only the most necessary of changes are made to the cornea's surface, which maintains the eye's natural shape as much as possible, reducing any post-operative effects.
Studies have shown that the Allegretto 400Hz excimer system is the world's most accurate and up to date technology for refractive surgery. The ability to track the fastest eye movement provides a distinct advantage to the surgeon and the patient. The Allegretto 400Hz also cuts the time of the procedure in half which greatly reduces the discomfort and anxiety an individual may feel during their surgery. The ability to perform the operation faster also reduces external risk factors such as dehydration of the eye, leading to better results and faster recovery time. "The Allegretto 400Hz has made a noticeable difference for our patients. Just knowing we are one of the only facilities in Southern California that uses this innovative machine puts our patients at ease," states Laser Eye Center head surgeon, Dr. Abraham Shammas.
The Allegretto 400Hz laser and the experienced doctors at Laser Eye Center are a perfect combination with a proven track record of reliable and successful results. For anyone considering LASIK, Laser Eye Center offers a free, no obligation consultation. Laser Eye Center understands their patients' busy schedules and in an effort to accommodate they have eight convenient locations all over Southern California, most of which are open six days a week. There is no time like the present to take advantage of this opportunity by contacting Laser Eye Center today.
About Laser Eye Center
Laser Eye Center is the most comprehensive and respected name in LASIK and refractive eye surgery throughout Southern California, with locations in the Inland Empire, Orange County, and Los Angeles County. For more information, or to schedule a complimentary consultation please call (800) 805-2737.
###
Powered by ITC