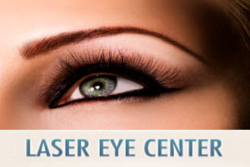 Patients considering LASIK should contact Laser Eye Center to schedule a free, no obligation consultation.
Los Angeles, CA (PRWEB) November 28, 2012
With another year coming to an end, the hectic holiday season has begun. In the chaos of holiday parties and endless gift shopping, many people forget to take care of themselves, pushing things aside until the New Year. The truth is there isn't a better time than the present for people to give themselves the gift of perfect vision with LASIK eye surgery from Laser Eye Center.
Many potential patients are discouraged from LASIK because few insurance plans cover the expense of the procedure. However, what most people don't realize is that with a Flexible Spending Account (FSA) LASIK is an affordable and tax deductible medical procedure. A flexible spending account is a portion of funds set aside by an employer to use on medical related expenses. The fact that the earnings are not subjected to payroll taxes offers the biggest savings for employees. Still, the rules of an FSA can be such a hassle that many people lose out on this amazing benefit simply to avoid dealing with it. Most FSAs operate under the "use it or lose it" policy, meaning at the start of the next year any money accumulated will be a total loss. Recent healthcare laws also mandate a change in FSA caps, lowering several plans from $5,000 to $2,500. These changes will be taking effect in 2013, giving eager patients even more incentive to act now.
Procedures such as LASIK fit under the FSA medical criteria, providing a perfect opportunity for individuals to take advantage of their benefits before they expire. The LASIK procedure itself is a quick and easy way to correct visual impairments like nearsightedness (myopia), farsightedness (hyperopia) and astigmatism. The actual procedure takes only seconds for each eye and most people are back to work the very next day. Over the next week, the cornea will continue to heal but many patients notice a difference immediately and find themselves with 20/20 vision or better. "Many of our patients over the years have taken advantage of their FSA benefits around the holidays and seem extra pleased with their results. Perhaps it's the holiday joy or the fact that they can see clearer, either way it makes us happy and we only hope we can continue to help more people achieve crisp, clear vision," states Dr. Shammas, head surgeon at Laser Eye Center.
Patients considering LASIK should contact Laser Eye Center to schedule a free, no obligation consultation. Laser Eye Center offers the most advanced FDA-approved technology, including the Allegretto Wave 400 HZ Excimer laser system; which is the fastest, most efficient, customizable laser treatment available today. In operation since 1986, the doctors of Laser Eye Center have performed over 200,000 LASIK procedures, making them the most comprehensive and respected name in LASIK eye surgery throughout Southern California. Call 1-800-805-2737 to learn more and take the first step towards utilizing the amazing FSA benefits.
###
Powered by ITC