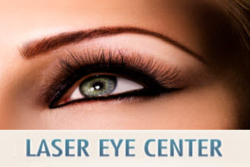 Los Angeles, CA (PRWEB) January 30, 2013
LASIK surgery has rapidly become a popular procedure for nearsightedness, farsightedness and astigmatism. In fact, it is now the number one procedure to correct these visual impairments. The surgery itself is quick and easy, with very little down time, allowing patients to easily achieve 20/20 vision or beyond. The only downside to this life-changing procedure is that insurance companies classify it as cosmetic, meaning patients have to pay out-of- pocket. To make up for this challenge,Laser Eye Center is offering a month long promotion, cutting the price of surgery in half!
Laser Eye Center has made a name for itself in the field of refractive surgery, and is highly respected for patient care. The surgeons at Laser Eye Center have performed over 200,000 surgeries, making them the leading name people call upon for LASIK eye surgery. With this special promotion, people who otherwise would have been forced to forgo the surgery can now receive the top quality care of Laser Eye Center at a price they can afford. The cost of LASIK surgery is typically $2,100 per eye, but for a limited time the price has been reduced to $1,050 per eye. In addition to this exceptional value, Laser Eye Center is also allowing patients the convenience of $0 down and 0% interest for up to 3 years!
The only stipulation of this promotion is that it is strictly limited to the conventional procedure, and is not applicable to more advanced procedures. Many people are unsure if they even qualify for LASIK, but Laser Eye Center always offers a free consultation to determine candidacy. In just one quick visit, patients can discover if LASIK is the best option for them. For more information and to schedule a free consultation call Laser Eye Center today at 800.80.LASER (1-800-805-2737).
***
Powered by ITC