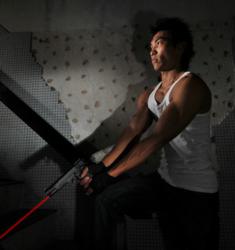 Salt Lake City, Ut (PRWEB) May 18, 2012
Finding a laser sight that fits pistol or handgun isn't always easy. There are so many laser sights available that are universal, but they don't specify which guns they fit, and customers often don't find out if they fit or not until they receive the laser, and try it out. However, Laser Sight Pro just created a new fitting chart directory incorporating every gun brand out to solve this problem.
Laser Sight Pro's mission is to make shopping for a laser sight for pistols and guns easier and quicker. By creating fitting charts that let gun owner's know at a quick glance which laser sights will fit their firearm, and by offering fast shipping, Laser Sight Pro's customers can order their laser quicker, and get back to shooting.
For example, there are many versions of Glock Pistols. Not only are their different models of Glocks, but there are also now 4 Generations of Glock firearms, which are labeled as Gen3, Gen4 etc, on the guns. A laser sight that might fit on a Gen4 Glock 23, might not necessarily fit on a Gen3 Glock 23. Laser Sight Pro helps differentiate which lasers fit which guns and which models of guns.
Laser Sight Pro also has a new directory for laser holsters, which are defined as holsters that fit hand guns with laser sights attached. Most holsters won't accommodate guns with attached lasers sights. There are a few very slim laser sights out there that still work with soft holsters, like the Stingray Laser Sight that is only hangs off the bottom of the barrel 3/8" and only adds 1/8" to either side of the barrel. However, even customers that get the Stingray, but have a plastic paddle holster usually won't be able to holster their lasered pistol.
Spring Tac holsters have come to the rescue with their new clam shell leather holsters. With 4 different sizes available, there is a holster for just about every hand gun out there, regardless of the type of laser sight attached. Green laser sights tend to be bigger in size, but the Spring Tac leather holsters can accommodate the green lasers attached to the guns without any issues.
Be sure to visit Laser Sight Pro for the latest pistol lasers sights available for the most popular gun brands, including Glock, 1911, S&W, Ruger, Sig Sauer, Walther, H&K, Kel-Tec, Kahr, or other pistols, revolvers and handguns.