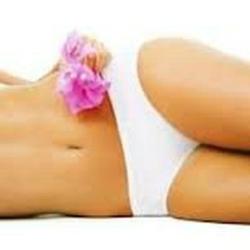 Check Out New Specials For Brazilian Laser Hair Removal at Tampa's Fusion Medispa & Skincare Lounge
Tampa, FL (PRWEB) April 24, 2013
It's more affordable than ever. People wanting to look and feel their best know that Brazilian waxing is one way to perfect an image.
Body contours are different from person to person. Fusion Medispa has an answer and solution for every body shape and size. With a courteous staff of caring, experienced professionals, the spa and skincare company can make anyone look fabulous. It's just in time for beach season.
"There are, unfortunately, companies out there right in our community, which treat their customers like a number, not an individual. When someone comes in for a facial, an exfoliation, a Brazilian laser hair removal other treatment or therapy, they're obviously doing it for themselves. Pampering is a two-way street. Customers have to feel welcome, and a sense of importance to enjoy their experience truly, and that's what we provide, not just a service, but an experience—and a pleasant one at that," a company spokesperson explained, speaking about their approach to customer service.
The spa and skincare lounge states that its goal is to be the first local, organic result when someone in the Tampa Bay area searches the internet for "laser hair removal" and that some of its current clientele became loyal customers after phoning several other places and asking, "what is the average cost of laser hair removal?", suffering sticker shock at some of the rates they were quoted.
Many of Fusion Medispa and Skincare Lounge customers find their first time isn't the only time they'll visit. With a dedicated staff of professionals who take an interest in every customer, it's no wonder the company is building such a loyal following.
"We understand what our customers want because we actually listen to them. If you take a little bit of time to hear their concerns and learn their objective, then you can cater to those wants and needs. It's a lot different than any other type of retail. We look at ourselves as serving our customers' needs and they respond by returning time and again. Our new customers routinely tell us they're visiting for the first time because someone else had a great experience here," the company spokesperson added.
For more information about Fusion Medispa Laser and Skin Care Lounge's Brazilian laser hair removal services, interested parties can phone 813-852-1060 or they can also visit the company directly at 8731 N. Gunn Highway, Tampa, Florida. More information is likewise available via email at fusionmedispa(at)gmail(dot)com.