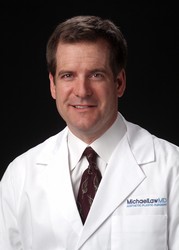 We are pleased to announce the latest addition to our arsenal of laser technology, maintaining our place at the forefront of laser hair removal, laser skin tightening, and anti-aging skin care
Raleigh, NC (PRWEB) May 16, 2008
Laser Hair Removal: Raleigh, NC laser center provides painless laser hair removal. Michael Law MD Aesthetic Plastic Surgery introduces a new device for virtually pain free laser hair removal.
A new development in laser hair removal technology makes laser hair removal virtually pain-free.
Serenity, a device produced by Candela Lasers, uses gentle suction to pull the skin into a rectangular nozzle, which turns off pain receptors going to the brain from the area.
People who had previously thought of laser hair removal as too painful, are now reconsidering the procedure. "We are pleased to announce the latest addition to our arsenal of laser technology, maintaining our place at the forefront of laser hair removal, laser skin tightening, and anti-aging skin care," says Kile Law of Dr. Law's Raleigh, NC Medical Spa, Blue Water Spa. People who have received laser hair removal in the past will be amazed at the comfort of laser hair removal with this new technology.
The new device, combined with the two different wavelength hair removal lasers being used at Michael Law MD Aesthetic Plastic Surgery allows people of color to utilize hair removal processes. In the past, anyone with darker skin tones potentially could suffer from severe scarring if they attempted laser hair removal. But those days are gone thanks to the new technology.
Dr. Law offers special pricing to military and military families, teachers, nurses, firefighters and others as part of their Community Appreciation Specials, an ongoing event that offers discounts to people who give of themselves to help their community. Details can be found on Blue Water Spa's Community Appreciation Calendar.
Dr. Michael Law is a respected Raleigh, North Carolina plastic surgeon with extraordinary training and experience. He is well known for providing natural looking results from plastic surgery procedures. For more information, visit Dr. Law's website or call (919) 256-0900.
For more information visit http://www.michaellawmd.com .
###