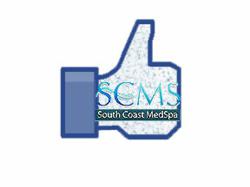 Newport Beach, CA (PRWEB) November 23, 2011
On the last day of November, South Coast MedSpa will award three people out of their Facebook fans with prizes that he or she may use at one of their laser hair removal centers, Orange County or Los Angeles, and coming soon to San Diego County.
The winners will be selected at random and everyone who has already 'liked' the South Coast MedSpa Facebook page or 'Likes' the page before November 30th will be eligible to win one of the prizes. The laser treatment clinic will be giving away prizes for 1st, 2nd, and 3rd place selected at random from the list of people who are fans of the South Coast Medspa Facebook page.
The grand prize winner will receive a full body laser hair removal package valued at over $4000. The 2nd prize is a $500 certificate that the winner will be able to use on laser hair removal or any other laser service or treatment. The final prize is a coupon for a free session of laser hair removal for the 3rd person.
South Coast Medspa recently performed their 70,000th procedure using their laser technology and will be drawing winners on Tuesday, November 30th to celebrate the milestone. The laser treatment center offers laser tattoo removal,laser acne scar resurfacing and laser hair removal in Orange County and Los Angeles.
The lasers are very safe and the procedures for laser hair removal are essentially pain free. In a survey of 100 patients, and 87% of them said that the procedure was virtually pain-free and much easier than they had previously perceived (Read more about this survey and study at http://www.southcoastmedspa.com/survey_results.php).
Patients of any age or skin type can use the laser technology and services that South Coast Medspa offers, and patients from all over the world travel to their Newport Beach center for laser hair removal in Orange County. The second South Coast Medspa center is located in Brentwood where numerous celebrities have chosen to have their laser hair removal in Los Angeles at this laser treatment center.
South Coast Medspa will open a third location soon south of Orange County in La Jolla. The center will be ideal for anyone requiring laser hair removal in San Diego County and the surrounding area, or for any individuals interested in a new state-of-the-art laser hair removal center.
To become eligible for the South Coast Medspa drawing, access the SCMS page on Facebook and click the 'Like' button at the top of the page.
For more information on laser treatments in Orange County and Los Angeles go to their website http://www.southcoastmedspa.com to read about the different services for laser hair removal, laser tattoo removal, and laser acne scar resurfacing; or for immediate service or to make an appointment call a laser specialist from South Coast Medspa at 1-(877) 650-SCMS [7267].
# # #