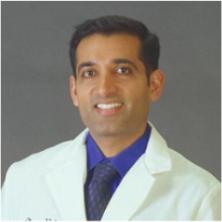 Patients with psychiatric diagnoses should be evaluated about dry eye symptoms in the case that they may have dry eye syndrome or develop the condition later on
Atlanta, GA (PRWEB) August 27, 2012
On August 21st, board certified ophthalmologist of the Atlanta Vision Institute, Dr. Ashraf, published a study that was performed utilizing the U.S. Veteran's Affairs database. The study found a significant correlation between people who had dry eyes and a psychiatric diagnosis; specifically, Galor, et al. discovered that 19% of male patients and 22% of female patients with such diagnoses also had Dry Eye Syndrome. The authors recognized numerous conditions that amplified the risk of dry eyes, including depression and post-traumatic stress disorder (PTSD). In addition, they observed that some of the medications that were used to treat these disorders may have also amplified the risk of getting dry eyes.
Dr. Ashraf states, "Patients with psychiatric diagnoses should be evaluated about dry eye symptoms in the case that they may have dry eye syndrome or develop the condition later on." Patients would typically reveal this type of information during the first visit or consultation with Dr. Ashraf.
Dr. Ashraf completed his fellowship training at Johns Hopkins, which is ranked within the top 5 best medical schools worldwide, and has performed over 40,000 LASIK surgeries. He is very passionate about his profession and works hard everyday to meet the needs of all his patients.
LASIK surgery is not for everybody. Ideal candidates have stable vision (the same prescription) for at least one year, are in good, overall health, have thick corneas (this is measured by the eye doctor) and are over the age of 18. During the LASIK surgery, patients are awake and given medication to relax if necessary. Dr. Ashraf numbs the eyes with drops prior to the surgery and the entire procedure takes about 10 minutes per eye. Typically, patients who receive LASIK surgery can see 20/20 or better and don't have to rely on glasses or contact lenses ever again.
The Atlanta Vision Institute has the experience and technology that you can trust. A virtual tour of the office can be done online at atlanta2020.com. If you are unsure about whether or not you qualify for LASIK or if you're interested in more information, call 770-622-2488 to book an appointment or book an appointment online to start seeing clearly today.