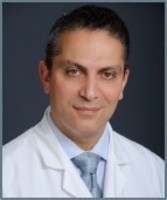 Modern vision correction options are becoming common-place procedures, and patients are looking for more ways to pay for those surgeries... it's a win-win for everyone involved
New York, NY (PRWEB) December 31, 2009
Manhattan's Fifth Avenue Eye Center announces Corporate Vision Discount to assist companies in providing quality vision correction to their employees.
With health insurance expenses fast becoming the greatest cost component for employers, companies are looking for creative alternatives to providing medical benefits for employees. New corporate discount programs direct from the health care provider may be one solution.
Elective procedures like laser vision correction, an increasing popular choice for glasses or contact wearers, are not covered by standard employer-based insurance plans. While a handful of plans offer a discount on LASIK surgery, the majority are without vision coverage of any kind. This presents a significant challenge for employers hoping to provide modern eye care benefits to their workers.
In an effort to become a part of the solution, Manhattan's Fifth Avenue Eye Center is partnering with companies to offer their employees, as well as immediate family members, a Corporate Vision Discount. "With modern options like blade-less LASEK, LASIK, PRK, and even VisianICL implantable contact lenses, prescription lenses are a thing of the past" says Dr. Ilan Cohen, Director of New York City's Fifth Avenue Eye Center. "Modern vision correction options are becoming common-place procedures, and patients are looking for more ways to pay for those surgeries".
While practices like The Fifth Avenue Eye Center do offer financing plans and flex-spending options, the out of pocket cost of laser vision correction is thousands of dollars. A Corporate Discount Program cuts as much as 400 dollars from the procedure, at no cost to the company or employee. "With programs like these we're hoping to give patients more affordable, accessible options for the vision correction they want and may very well need. For employers, providing that discount is a substantial addition to the benefits package. It's a win-win for everyone involved," said Dr. Cohen.
###