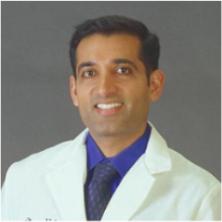 Atlanta, GA (PRWEB) August 24, 2012
On August 25th, 2012, board-certified ophthalmologist and LASIK surgeon, Dr. Farooq Ashraf, will appear on Atlanta's Home And Style, a lifestyle program targeted to women over 35 years of age. Designed as a "women's magazine on television," Atlanta's Home And Style airs every Saturday morning at 11:30 for 30 minutes on WATC, channel 2 on Comcast and channel 57 on satellite. Each week, Atlanta's Home And Style presents Atlanta residents covering topics such as interior design, image and beauty, and travel. Produced by MariettaVideoProductions.com, Atlanta's Home And Style has been in production since 2007 and has aired on WATC 57 continuously.
Dr. Ashraf received his medical degree from the Medical College of Ohio and performed fellowship training at Johns Hopkins, where he later signed on as a faculty member. Dr. Ashraf performs laser eye surgery in Dubai and in Atlanta, where he founded the Atlanta Vision Institute.
To qualify for LASIK, there is a series of steps that must be taken. The first step is receiving a comprehensive diagnostics from the LASIK surgeon to insure that the candidate is eligible for the surgery. The patient must be in overall, good health with stable vision for at least one year. The second step takes place during the actual LASIK procedure, where a thin flap is created in the cornea. The third step, still part of the procedure, entails removing small amounts of corneal tissue, followed by the fourth step where the flap is re-bonded in its original position. Prior to the surgery, patients are given eye drops to numb the eyes so that nothing is felt during the few minutes that LASIK is performed.
Dr. Ashraf has performed over 40,000 LASIK surgeries and continues to do so in both Atlanta and Dubai, making him one of the most experienced LASIK surgeons worldwide. For more information on LASIK, visit atlanta2020.com or call 770-622-2488.