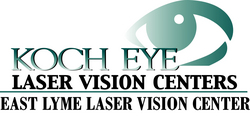 We are fortunate to have someone with Dr. Ireland's background and expertise come on board. She brings with her years of eye care experience which blends well with our commitment to patient care and our quality clinical care standards
East Lyme, Connecticut (PRWEB) October 3, 2007
East Lyme Laser Vision Center, located in East Lyme, Connecticut, recently announced the addition of Jane Ireland, O.D. to their clinical team. Dr. Ireland is a specialist in laser vision correction consultation and will be assisting the medical staff in providing on-going laser eye surgery and Lasik patient care for Connecticut patients.
"As we have continued to grow in providing Lasik for Connecticut patients, our medical staff has needed to grow as well. Last year we welcomed Cornea and Refractive Surgery Specialist Michael Negrey, M.D., and this year we are pleased to welcome Dr. Ireland," said Paul Koch, M.D., Medical Director.
"We are fortunate to have someone with Dr. Ireland's background and expertise come on board. She brings with her years of eye care experience which blends well with our commitment to patient care and our quality clinical care standards," said Peter Koch, Chief Executive Officer of Koch Eye Associates.
Connecticut residents considering laser eye surgery for the correction of nearsightedness, farsightedness and astigmatism, may now visit Dr. Ireland at East Lyme Laser Vision Center. East Lyme Laser Vision Center has been serving the vision correction needs of Connecticut patients under the medical direction of Paul Koch, M.D. since July 2000. With the addition of Dr. Ireland, laser vision correction patients now have expanded access to the personalized attention and high quality patient care for Lasik and other laser eye surgery procedures that East Lyme Laser Vision Center is known to provide for Connecticut eye care patients.
For More Information
Contact Elizabeth Reilly, East Lyme Laser Vision Center, 132 Boston Post Road, East Lyme, Connecticut 06333, via phone at 860-739-3933 or on the web at http://www.kocheye.com or at http://www.seewithlasik.com.
# # #