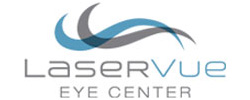 We can help patients achieve 20/20 or better vision in the vast majority of cases.
San Francisco, CA (Vocus/PRWEB) June 18, 2011
LaserVue Eye Centers offers a new vision procedure that is stunningly quick and easy. And to celebrate its 15th anniversary, the Bay Area laser eye surgery center is offering special savings of $400 off Custom blade-free LASIK.
"We can help patients achieve 20/20 or better vision in the vast majority of cases," says Dr. Jay Bansal, medical director of LaserVue Eye Center. "This new technology is safer and more precise than anything we have ever been able to offer until now."
Dr. Bansal has performed over 25,000 corrective eye surgeries procedures for an assortment of vision correction-related ailments, including LASIK and cataract surgery. A cataract is a gradual clouding of the lens that impairs vision usually after the age of 60. Cataracts often cause night vision impairment.
LaserVue Eye Centers eye doctors have successfully corrected cataract related issues with a very high success rate. A cataract is a gradual clouding of the lens, which often impairs vision in a dramatic and detrimental way. Cataracts are often a cause for night vision impairment.
LaserVue Eye Centers provide patients with a safe, comfortable and friendly environment for their cataract surgery.
LaserVue Eye Centers utilize the latest technology in bladeless LASIK Eye Surgery known as iLASIK. iLASIK procedures offer an unprecedented level of precision and convenience. The advanced Wavefront system provides high resolution data enabling the treatment of a wider range of vision correction surgeries with an extremely high success rate.
"As with any surgical procedure, there are inherent risks," warns Dr. Bansal. "You should talk to your doctor and consider the potential risks and benefits to determine if cataract surgery is right for you."
LaserVue is also home to FountainGrove Med Spa that provides a full line of aesthetic services including Botox and Dysport, Restylane and Juvéderm, microdermabrasion, eyelid surgery and laser hair removal. Swati Singh, MD, aesthetic and LASIK surgeon, customizes an individual plan to help each patient look and feel their best.
For more information about LaserVue, call them at (707) 284-0331 or visit their website at http://www.laservue.com.
About LaserVue Eye Centers
LaserVue Eye Centers provide bladeless LASIK eye surgery throughout the San Francisco Bay Area. LaserVue Eye Centers serves the Bay Area from four locations -- in San Francisco, San Jose, Santa Rosa, and Walnut Creek. Laser Vue Eye Centers provides corrective laser eye surgery for myopia, hyperopia and astigmatism, including pre- and post-operative care.
About Dr. Jay Bansal
Dr. Jay Bansal is a nationally recognized refractive surgeon who specializes in corrective eye surgery / laser eye surgery in San Francisco and the grater Bay Area. LaserVue performs iLasik in the San Francisco, San Jose / South Bay, North Bay, and East Bay areas with offices located at 3540 Mendocino Avenue, Suite 200 in Santa Rosa; 1700 California Street Suite 480 in San Francisco; 1174 Castro Street, Suite 112 in Mountain View; and 108 La Casa Via, Suite 104 in Walnut Creek.
###