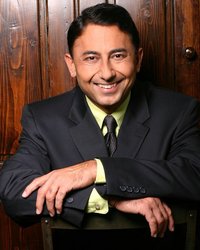 Westlake Village, CA (Vocus) January 29, 2009
The Khanna Institute of Lasik and Refractive Surgery is reaching out to the community of Santa Clarita to encourage residents to obtain the life-long gift of better vision. This year, the top LASIK surgery center in the Santa Clarita Valley, the Khanna Institute of Lasik Surgery, will be participating in the 2009 Santa Clarita Valley Chamber of Commerce Health and Wellness Fair. At the booth, the Khanna Institute will be providing free eye screenings. In addition, Dr. Khanna will be giving a presentation on the latest advances in LASIK, Cataract, and Presbyopic Reversal.
Presbyopic Reversal is the ability to see near and far in each eye (not monovision). This is a boon to people above 45 years of age, even if someone has cataracts. The event will be held on Saturday January 31, 2009, from 9:00am to 3:00pm at the College of the Canyons campus. Khanna Institute is located at 2383 Valencia Blvd, next to City Hall in Valencia.
About Khanna Institute of Lasik Surgery:
Khanna Institute provides vision care to people from all over the world. The Khanna Institute of Lasik Surgery treats its patients with the latest, most cutting-edge technology in the field of vision healthcare. It has the latest generation of wavefront lasers. Khanna Institute of LASIK and Refractive Surgery has multiple offices conveniently located in Valencia, Westlake Village, Costa Mesa, Beverly Hills, and Corona. Dr. Khanna is a Board Certified LASIK and Cataract surgeon. Dr. Khanna is the Medical Director of the Institute. He is in the forefront of Wavefront LASIK surgery, Presbyopic Implants such as Restor Aspheric Multifocal and Crystalens HD. The Khanna Institute of Lasik Surgery provides vision correction tailored to each individual depending on their level of astigmatism, nearsightedness, farsightedness and presbyopia. Dr. Khanna has performed over 10,000 vision correction surgeries.
Contact:
Rajesh Khanna, M.D.
Khanna Institute of Lasik Surgery
1220 La Venta Dr #209
Westlake Village 91361
Phone: 661-259-3393
Fax: 661-259-9193
http://www.khannainstitute.com/restor.html
###