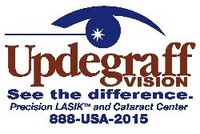 Saint Petersburg, FL (Vocus) September 25, 2009
The Boy Scouts of America will be honoring Stephen Updegraff, MD, FACS with The Distinguished Citizen Award on October 15th, 2009. The Distinguished Citizens Award ceremony recognizes leaders who have made a substantial impact in the community. Proceeds from the banquet help the Boy Scouts' "urban emphasis" program making the benefits of Scouting available to young boys who may lack the resources to participate otherwise.
Dr. Updegraff grew up attending church at the First United Methodist Church in downtown St. Petersburg, FL. It was there he became a member of Boy Scout Troop 236. His commitment and dedication to scouting earned him the rank of Eagle Scout. Eagle Scouts are expected to set an example for other Scouts and to become the leaders in life that they have demonstrated themselves to be in Scouting. What Dr. Updegraff learned at a young age helped to shape his personal character and sense of community purpose in ways few other programs can achieve.
Stephen Updegraff, MD, FACS, is the Medical Director of Updegraff Vision Precision LASIK and Cataract Center (formerly Updegraff LASIK). Dr. Stephen Updegraff's vision for the future of his practice has always centered on being at the forefront of clinically proven technologies while providing an unparalleled experience in service to his patients. Having been the third surgeon to perform LASIK in the US in 1994 as well as holding procedure and instrument U.S. patents in LASIK, he was the first to "introduce LASIK" to Tampa Bay. Since his return to St. Petersburg (after many years of teaching and training) he has instilled the importance of continuing education for himself and his staff. In turn, the education process for patients visiting Updegraff Vision has been unique and key to their success. In an environment with rapid changes in technologies, patients learn what is applicable and have the opportunity to have a discussion with Dr. Updegraff to "customize" the technology to their visual needs.
To learn more about Dr. Updegraff, to "meet the staff", or to learn more about Updegraff Vision, please visit http://www.lasik4me.com.
###